THE PROGRAM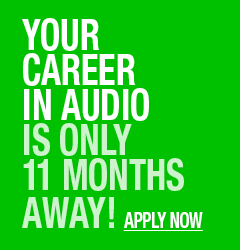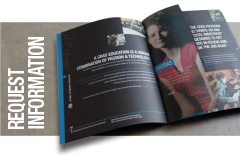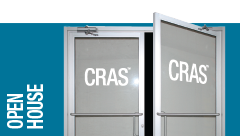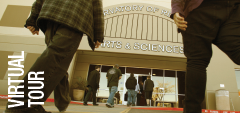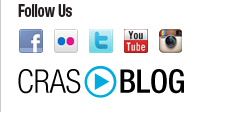 CRAS - Master Recording Program II (MRP II)
OPEID CODE: 0303044 /
CIP CODE: 10.0203 Classification 01
Cost
Q: How much will this program cost?
A: Tuition and fees:
Books and supplies:
On-Campus room and board:

$18,659.00
$2,449.00
Not Offered
What's Included?
MRPII Laptop & Hardware Package
MacBook Pro
Native Instruments Komplete Audio 6


(UPC: 4042477210731)


HD202 Headphones


(UPC: 6-15104-18577-7)


Sennheiser e815 S-X


(UPC: 4006087094273)



Software Package
Apple Compressor - Mac App Store download only
Logic Pro - Mac App Store download only
Waves Certification Program
Pro Tools 10

(UPC: 9900-65186-14)


Undercover Anti-Theft*

Textbooks
CRAS Pro Tools Coursework 101
Sound for Film and Television 3rd Edition


Author: Tomlinson Holman/Publisher: Focal Press ©2010 (ISBN: 978-0-240-81330-1)



Supplies
Laptop Protection Plan
Laptop Bag

Total for Each Program

$1,519.00
$1,199.00
$199.00

$56.00

$65.00


$687.00
$50.00

$169.00
$150.00
$269.00
$49.00

$169.00
$100.00
$69.00



$74.00
$50.00
$24.00

$2,449.00

Financing
Q: What are my financing options to pay for the program?
A: In addition to any grant and scholarship aid for which they are eligible. 85% of graduates used loans to finance their education. The median debt for the program graduates:
Federal Loans:
Private Education Loans:
Institutional Financing Plan:





$8,125.00
$0.00
$0.00
Success
Q: How long will it take me to complete this program?
A: The program is designed to take 42 weeks to complete. 43.9% of graduates from this program finish in this time.

Q: What does this mean to me?
A: CRAS requires an internship for students to graduate. The on time completion rate applies to students who complete the 42 week program, in its entirety, including the internship, on or before their projected graduation date.

When a student leaves the campus for their internship, it can take some time to travel and settle in the city where they're moving. Once they start their internship the hours are completed based on the needs of the internship site and the students own availability. This could overlap the projected graduation date which is the date used when determining the on time completion rate.

The Conservatory's actual completion rate is currently 83%.
All of this information can be found on the website under our Consumer Information page, in our Student Handbook.

Q: What are the chances of getting a job when I graduate?
A: The job placement rate for students who complete this program is 83%.

Of 521 graduates in 2011, 430 gained employment in their field of study

Q: Where do we get this information?
A: Our College Navigator website.


Q:
What kind of jobs are there?
A:
There are many types of jobs in the audio industry, for a full listing click on the category below.
Audio Industry Jobs
Manufacturers/Retail
With Added Experience/Opportunity
Misc