CRAS PEOPLE MAKE IT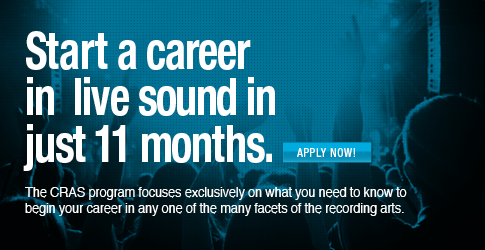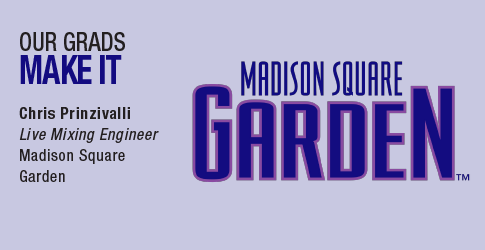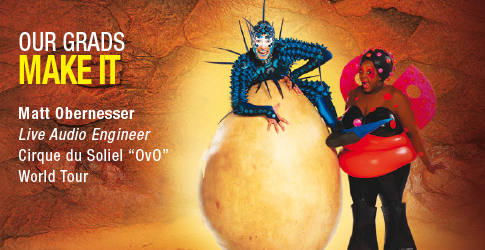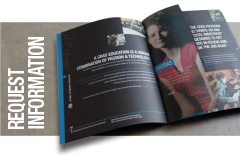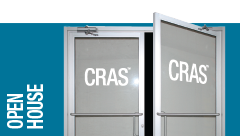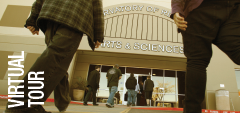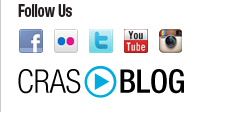 Your career in live sound is just 11 months away. Be thoroughly prepared to enter the world of audio production, certified and confident in your skills with the CRAS Master Recording Program II.
Live Sound is its own unique beast. People who love live sound are attracted by the immediacy and adrenalin of that one shot to get it right, right there on the spot! When you're at the controls of a "front of house" mix, there can be 20,000 or more people listening to your "product" as you create it. The CRAS Master Recording Program II includes a live sound curriculum covering all the bases from theory to setup, analog and digital mixing, signal processing, "rules of the road" and more.
CRAS has its own 6,000 sq ft live sound stage and venue because like all CRAS classes, the theory and the practical are one.
CRAS Grad Eddy Mapp talks about
making it in the Live Sound / Touring industry.
CRAS graduates have engineered both Front of House and Monitors for the following bands, tours and live venues:
Audio/Visual Co.
AV Concepts, Audio Sup
Carnival Cruise Lines
Cirque du Soliel "OvO" World Tour
Country Throwdown Tour
Crown the Empire Band
Easton Corbin
Eglise Evangelique Des Sanctifies
Herberger Theater
House of Blues San Diego
Ignite Theatre
Madison Square Garden
Morgan Sound
North Hills Church of God
Paramore Band
PRG Vegas
Pro Productions
Rams Head Live
Rockwood Music Hall
Royal Caribbean International
Sesame Street Workshop Tour
Sheraton Wild Horse Pass
Sonoran Studios
The Legend Club
The National World War II Museum