THE PROGRAM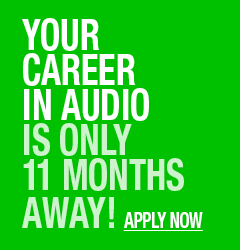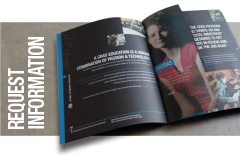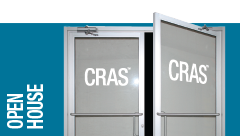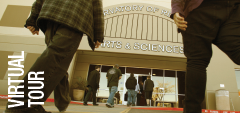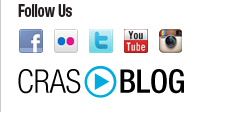 CRAS studios and classrooms offer a broad array of the most up to date and vintage recording hardware and software technologies that students will encounter in the field – but equipment alone does not make the education.
To fully understand how all of these tools are used to create art, requires deep knowledge, a commitment to ongoing personal education, and most importantly, the demeanor and desire to share that knowledge with others.
The everyday benchmark of your CRAS experience is our faculty. A great source of pride, this diverse group of industry professionals has produced and engineered a collective body of work that includes; platinum, gold and Grammy award winning albums, soundtracks for movies and TV, video game soundscapes and corporate audio environments... in numbers and in genres too numerous to mention individually.
When asked, "What was the best thing about your CRAS experience," CRAS student "JB" echoed the thoughts of many,
"The amount of knowledge that the instructors possess, and the ability for them to teach that knowledge."

Michael S. Jones
Tempe Campus Director / Director of Education / Audio Recording Instructor
"I've been obsessed with music since I was a child, and there's nothing more gratifying than teaching others with the same obsession… I see my younger self in my students everyday
"
View Profile
Director of Education Michael Jones brings a lifelong love of music and a wealth of experience to his role at CRAS. A guitar player since childhood, by age 12, Michael's interest in music led him to experiment with his first audio recordings.
A native of Akron, Ohio, Michael moved to Arizona in 1985 and was soon free-lance engineering at several Phoenix and Los Angeles studios. He began teaching at CRAS in 1990, initiated the primary curriculum design for the Audio Recording and Production program in 1991 and became Director of Education in 1993. In 1996, he became one of the first AVID Certified Pro Tools Instructors in the world.
Michael is a past recipient of the Arizona Private School Association "Outstanding Teacher Award (Trade and Technical)." Jones has beta-tested products for Fender, Røde and Hafler Professional, and with the man himself, Les Paul. He has contributed product evaluations for Pro Audio Review magazine, and produced the audio recording of the accompanying CD for the Hal Leonard book, The Soul of Tone (Celebrating 60 Years of Fender Amps). In addition to his work at CRAS, Jones is an independent studio owner who engineers and produces both music and commercial projects.
Some of Michael's engineering credits include: Evanescence, Disney's Lion King, Kevin Gilbert, iTunes, Yahoo! Music, Robbie Nevil, Wayman Tisdale, Kris Tyler, Jessie McGuire, Joe Morris, Chester Bennington, The Phoenix Suns, Arsenio Hall, The White House, and the 20th Century Fox motion picture soundtrack for "Alien Resurrection." His commercial work has won Addie Awards and a Gold Medal from the International Film & TV Festival of New York. Through Michael's extensive work with Fender Musical Instruments, he has mixed, mastered and edited for artists such as Eric Johnson, Sepultura, Bad Religion, Hatebreed, Cannibal Corpse, White Chapel, Brian Beller, Against Me, Strung Out, Tony Franklin, Simon Phillips, Willy Porter, Ozomatli, Autumn's End, Jim Campilongo, Frank Bello & Charlie Benante of Anthrax, John 5, Gary Hoey, and Nils Lofgren.

Robert Brock
Director of Digital Department
"There's nothing more gratifying than helping someone break-down technological barriers so that they can realize their creative goals.
"
View Profile
Robert Brock has worked at the Conservatory since 1992. As the head of the digital recording department "Brock" splits his time between classroom instruction and curriculum development. Brock spearheaded CRAS's award winning 1 to 1 laptop program (Studio In A Bag) which is just one example of his passion for seeking out ways to positively impact CRAS's learning environment and to create new opportunities for its students and graduates.
Brock is also contracted with Apple Inc. as a Logic Pro trainer. In this capacity he has travelled worldwide, training instructors, resellers and end users on Apple's flagship audio production software. As a writer he regularly contributes articles to audio trade magazines and has contributed in both editorial and authorship roles for the Logic and Soundtrack Pro Apple Pro Training Series books published by Peachpit Press. In 2009 Brock was honored by being selected as an ADE (Apple Distinguished Educator) and currently serves on the ADE advisory board. He continues to work as an engineer, producer and audio consultant in addition to regularly performing as an accomplished keyboard player.

Ryan Baker
Instructor
"When students grasp concepts and get excited about audio engineering, I take pride in the fact that I have helped them get one step closer to success in an always expanding evolving industry.
"
View Profile
Ryan has been involved in recording since the early 90's. In addition to audio, Ryan has studied art, film and video... and earned a business degree. His main focus as a CRAS instructor is teaching how to use Pro Tools in a remote (live) recording setting. Ryan is deeply involved in the CRAS Sound Reinforcement curriculum and "Club PA boot camp." In addition, he teaches 6th cycle SSL, grades all SR 101 proficiencies and Neotek 1 and 2 proficiencies at CRAS' Tempe location.
Ryan also works on CRAS project staff; offers tutoring for TM 101, SR 101 & 201, Neotek and SSL signal flow, time-based and dynamics processors. Outside of CRAS Ryan has worked on audio for video games, production audio, marketing for record labels, on-location/remote recording and studio recording. Ryan also works as a professional artist specializing in oil, watercolor and acrylic painting, and 3D digital matte painting.

John Berry
Music Business Instructor
"I've been blessed with a rewarding career – performing, composing, touring, writing and teaching. But I feel that the most important thing I've ever done is teach at the Conservatory of Recording Arts and Sciences (for almost 20 years now). It's my chance to give students a priceless treasure – knowledge that would otherwise take them decades to learn the hard way. For me, this is all about the students, and it's my passion!
"
View Profile
John Berry is a former Artist-in-Residence and Director of Jazz Studies at Grand Canyon University in Phoenix. He is a major composer and arranger of jazz ensemble music, with some 600 of his works published by Hal Leonard, Kendor Music, and Jenson Publications. John spent ten years with the U.S. Army's famed Jazz Ambassadors as assistant director, chief arranger, and bass trombonist. His 160-page book, The Jazz Ensemble Director's Handbook (published by Hal Leonard) has been selling internationally for 20 years. Mr. Berry holds a Bachelors Degree (BA) in Communications, a Masters Degree (MA) in Human Resources and has taught at Arizona State University, Indiana University, Mesa Community College and Ottawa University in Phoenix, AZ.

Chuck Swank
Digital Instructor
"My favorite aspects in working at CRAS are the wide variety of personalities and the degree professionalism you encounter on a
daily basis.
"
View Profile
Chuck has been working in different facets of audio and music for over 20 years, where his early experience consisted of singing in a barbershop chorus, playing the string bass and performing in various classical ensembles and rock bands. His varied background includes audio for e-book publications, self published musical works, paranormal audio analysis, independent film scoring and recording studio consultation. He is specialized in digital audio recording, working primarily in Avid Pro Tools and Apple's Logic Pro.

Terry Bussoletti
Troubleshooting and Commercial Production Instructor
"I love going to work at CRAS knowing that I'm surrounded by students and faculty who have a passion for music, and how it's made...
"
View Profile
Terry has spent the last 25 years in Phoenix working as a pro-audio repair technician where he is certified for many of the largest musical equipment manufactures in the country. He also works as a professional musician and is a cofounder of the Desert Gumbo Band, with which he still performs. Terry has earned a Bachelors of Science Degree in Education from Penn State University and an Associates of Applied Sciences Degree (A.A.S.) in Electronic Engineering Technology from Mesa Community College.
Terry is a member of the Pi Lambda Theta International Honor Society and Professional Association in Education, and currently has his own business-Pro Audio Repair, specializing in the repair and modification of tube amplifiers.
Sean Conkling
Pro Tools, Game Audio and Mastering Instructor
"I teach classes from the common sense perspective of audio engineering.
"
View Profile
Sean has been touring both as a musician and front of house (FOH) engineer for many years. Sean started making music at age 15 and at 19 began a non stop pace touring with his band " Jermflux." Sean has toured, mixed and worked with numerous bands and on projects including; Rancid, Buzzoven, The Melts and Today Is The Day. Evanescence, Dennis Rowland, Estaban, Razor, Sistah Blue, Mel Brown, John Herrera, Roger Cline and the Peace Makers. Fender Musical Instruments' G-Dec, John 5, Sepultura, Tony Franklin, Ozomatli, Autumn's End, Frank Bello & Charlie Benante of Anthrax, White Chapel, Chris Gough, Hatebreed, and Eric Johnson.

In the mid '90s Sean combined his love of music and the newly developing computer recording technology of Pro Tools. He has also worked in the computer industry as a programmer, on internet networking and at different professional studios both in Phoenix, and Massachusetts.

In 2003 Sean opened Burning Blade Studio as an engineer, mastering engineer, producer and owner, and also started teaching at CRAS.

Sean is a certified Pro Tools instructor who maintains as a computer technician multiple Pro Tools systems in and around the valley.

Jeff Harris
Audio Recording & Production Instructor
"The collective Industry knowledge and experience of our instructors and staff creates a unique real-world learning environment for our students.
"
View Profile
With over 35 years of industry experience to the classroom, Jeff's industry involvement began at the renown Record Plant Studios in New York. He then traveled to Los Angeles, and during a 17-year tenure at The Village Recorder, served as Supervisor of Electronic Studio Maintenance, Chief Recording Engineer, and General Manager. A move to Seattle followed where he worked as an Industry consultant. Jeff ultimately settled in Arizona in 1991.
His album credits include Animation's "Obsession", Supertramp's "Breakfast in America", Keith Emerson (Emerson, Lake, & Palmer), The Phoenix Symphony, Wayman Tisdal, The Kingston Trio, Esteban and George Benson. In the realm of film, he has been involved with sound design for Disney's "Tron", "The Seventh Sign" with Demi Moore, and Stephen King's "Creepshow". His television post-production work includes many national commercials and the 1988 ABC Network Fall Campaign.
Harris currently operates Artefact Studio Services, a studio design and consulting firm and is in demand as an independent producer and engineer. He is a member of the National Academy of Recording Arts and Sciences (voting member for the Grammys) and the Audio Engineering Society.

Dave Kalberg
Audio Recording & Production Instructor
"I try to make the classroom a relaxed and comfortable environment so it's easier for students to learn and retain information.
"
View Profile
Dave has over two decades of experience in recording, live sound, AV integration and video game production. He has played the guitar and has been an avid gamer since the age of eight. Dave's love for video games began before the age of PONG, when he would play and create games on his Dad's Apple IIe+ and Atari800 computers. His live experience includes touring as a musician and running audio for bands. During his career he worked as a Front Of House (FOH) engineer for many clients such as Merv Griffin, Jack Sheldon, GAP Fashion, Victoria's Secret, the Johnny Walker Tasting Tour and Thrivent Financial. He's also done custom AV integration and built video conferencing and "smart" rooms for corporate clients Alliance Medical and Equifirst. Dave's engineering credits include CDs for the bands Session 3, Hip Graffiti and Ties. Dave brings his passion and energy for audio engineering into the classroom where he teaches the Video Game Audio, Mastering, SSL, and Intro to Audio Recording & Production classes.

Alan Leggett
Audio Recording & Production Instructor
"I love helping young talent and independent labels create a marketable product with great production and great sounds. At CRAS I get to see every student in their first week. I see their brains expand and their excitement build - and many months later I sometimes see their names on platinum records.
"
View Profile
Prior to becoming an instructor at CRAS, Alan worked at Psyko Ranch Studios, as well as at Conway Recording and El Dorado Studios in Los Angeles. He has worked on albums for a variety of artists including Marjorie Fair, Opiate for the Masses, Stevie Wonder, Britney Spears, Mya, Bad Religion, R. Kelly and The Game. In addition to his work at CRAS, Alan is an independent engineer and producer who has produced, engineered, and mixed works for independent artists and labels such as Rozaline, The City Speaks, Gemini Records, Goodbye to Pretty, Seed, Small Planet Audio, American Voodoo Records, Sunday Afternoon, Nhi, Vokél, After the Burn, The Spore, Outlaw Entertainment Group, Rising Pain, PC Music, Antidote, and Carbide.

Keith Morris
Live Sound Instructor
"The students coming through CRAS will learn more in 10 months than it took me 10 years to figure out on my own.
"
View Profile
Keith has spent the last 30 years in many different rolls in the audio business. Starting in the 1980's as owner of ESP Sound & Lighting he provided sound and lighting systems for concert acts such as Pantera, Tool, Peter Frampton, and 100's of other top touring bands. ESP also designed and installed many sound systems for churches, night clubs, and lecture halls like; Lattie F. Coor Auditorium at ASU, Sikh Darma Temple of Phoenix, Radiant Church, Toby Keith's "I Love This Bar" in Phoenix, The Joint at the Hard Rock Hotel in Las Vegas and many, many more. Morris served as front of house (FOH) engineer for the band UFO and also mixed their Werewolf's In London live CD. Other FOH positions were with the Michael Schenker Group and John Norum (former guitarist for the band Europe) and Force it Live in Japan.

Pro Audio Seminars run by Robert Scovill also enlists Keith to teach the FFT fundamentals portion of The Complete FOH Seminars held all over the country.

Tony Nunes
Audio Recording & Production Instructor
"The quicker and better you understand the tools of the trade, the more transparent they become, allowing you to concentrate on making records!
"
View Profile
At CRAS, Tony primarily teaches Solid State Logic large format console recording and mixing production along with theory and applications of dynamic processors.
Tony became obsessed with recording his own music at an early age, and later he turned it into his career. While living in New York City, Tony worked at Classic Sound studios where he recorded orchestral and symphonic music, including sessions at the historic Carnegie Hall. Tony also worked on recordings for artists such as Ravi Shankar (Live at Carnegie Hall); André Previn (Live at the Jazz Standard); David Finck; Broadway musical writer William Finn and The MET Chamber Ensemble conducted by James Levine.
In Arizona, Tony has worked with a varied roster of artists like The Foo Fighters, Jessie McGuire Mel Brown and Evanescence, for whom he has done mixes for their Yahoo! Music Live Sets. Rounding off his resume, Tony has also done work for instrument manufacturers such as Fender Musical Instruments and Hughes & Kettner. He is also a contributing writer for Mix Magazine.

Cory Patterson
Audio Recording & Production Instructor
"Making a living working with music is great, and everyday I get to help my students achieve that goal.
"
View Profile
Cory has worked as the head audio engineer for the Improv Comedy Club in Tempe, Arizona, where he recorded SNL's Darrell Hammond, Comedy Central's Carlos Mencia, actors Kevin Pollack and Nick Swardson, Fear Factor's Joe Rogan and Celebrity Fit Club's ANT among others. Aside from teaching at CRAS, Cory continues to work as a freelance audio engineer; this includes regular live sound duties at Alice Cooper's, Cooperstown. Cory is certified in the operation of EAW's Smaart software, Digidesign's Pro Tools and the JBL VerTec line array audio system.
Before attending the Conservatory of Recording Arts and Sciences, Cory attended Northwest College in Wyoming, where he received an Associates degree in Music.

Nancy Scharlau
Audio Recording & Production Instructor
"In the classroom I try to relate as much information to the real world as possible. I want our graduates to be prepared to step into entry level jobs with the right skills to take it to the next level.
"
View Profile
Nancy Scharlau is a graduate of the Berklee College of Music in Boston, MA. Her passion for recording live music eventually led her to relocate to San Francisco where she worked as a staff assistant / engineer for six years at Different Fur Recording. While in the Bay Area, Nancy had the opportunity to work with a diverse group of artists including, George Winston, Primus, Faith No More, Bobby McFerrin, Thomas Dolby and Henry Butler. She is also the owner and operator of Joey Mobile Recording.
Nancy brings 20 years of engineering experience to her students, and says, "The audio industry is always changing so I find it very exciting to be in a continuous learning cycle. As soon as I learn something new I can't wait to pass it along to the students."

Jason Losett
IT Department Director
"Working at CRAS offers me the opportunity to never stop learning. The best part of this job is being able to share this knowledge with new students as they begin their careers.
"
View Profile
Jason is the head of the CRAS IT Department and specializes in student laptop support, including software and hardware support, and continuing education with Apple. He is a Digidesign certified Pro Tools instructor and creator of the Conservatory's 6 Tiered Pro Tools certification program. In addition to Pro Tools instruction and curriculum development, he is an APSA certified adult educator, Conservatory AES faculty advisor, and has designed certifications for Antares and Propellerhead software companies.
Jason is the head engineer and studio manager of a private studio in Phoenix, AZ. As an engineer and studio repair technician, Jason has worked with Adam Sandler, Nick Swardson, Todd Glass, Amare Stoudemire, and members of Lyle Lovett's large band.

Matt Luckett
Student Academic Coordinator
"I take great pride in helping you answer a very important question... Would you hire you?
"
View Profile
Matthew Luckett has worked at CRAS since 2004. In addition to his duties at CRAS, he assists for Bloodwood Studio and is a co-owner of Studio Arwyn and Ruby Dog Productions. Luckett brings a diverse background of live sound, live broadcasting and studio experience to the table; he is also a trained drum tech and has worked for various bands through out his career.
As a musician/engineer Matthew has worked for Another Hero, Shattermask, The Nova Tree, Bradley Ray Bennett, Super Deluxe Band, Kris Eddins, Billy Harvey, Diane Gillespy, Stumpclark, Party After 5, Six Steps to Sarah, 3 and Change, and Atomic Zeros. Matthew also assisted for several Evanescence releases for West Wood One, iTunes, and Yahoo Music (Nissan Live Sets).
CRAS instructors have worked on and with the following artists:
Animation
Another Hero
Bad Religion
Bobby McFerrin
Britney Spears
Chante Moore
David Foster
Don Henley
Dori Caymmi
Evanescence
Faith No More
Fleetwood Mac
Gary Chapman Najee
George Benson
George Duke
George Winston
Gladys Knight
Hans Zimmers
Heavy D
Hellflower
Henry Bulter
Keith Emerson
Kenny G
L.A. Guns
Marjorie Fair
Metallica
Michael McDonald
Michael Omartian
Mya
Natalie Cole
Nile Rodgers
Opiate for the Masses
Paula Abdul
Paula Cole
Peter Gabriel
Primus
Quincy Jones
R. Kelly
Rachelle Ferrell
Ravi Shankar
Ray Charles
Robert Cray Michelle Branch
Rod Stewart
Sadao Watanabe
Sister Sledge
Six Steps to Sarah
Sloan
Smashing Pumpkins
Spyro Gyra
Stevie Wonder
Supertramp
Teena Marie
The Chelsea Smiles
The Game
The Killers
The Offspring
The Rolling Stones
Thomas Dolby
Tony Visconti
Trevor Horn
Tuck and Patti
Whitney Houston

Mark Brisbane
Audio Recording & Production Instructor
"It's an honor to 'pay it forward!' To share my experiences and see the students excel, is what it's all about!
"
View Profile
Early in Mark's career he worked for one of Hollywood's most prolific movie-score composers, Hans Zimmer (The Lion King, Crimson Tide, Gladiator, Inception and more…). Mark then went on to work for two of Hans's staff composers, Trevor Morris and James Dooley as their music technical assistant. While employed at Hans's facility, Remote Control, Mark worked on such film blockbusters as Madagascar and The Ring 2. Hans suggested that Mark give film composition a try and Mark has been involved in film music ever since, recently co-composing the score for the SYFY original film, Eyeborgs.
Along with his position at CRAS, Mark is a well-rounded musician who has studied jazz, country, rock and blues guitar with top pros the Los Angeles area. He also works as a session guitar player and freelance engineer.

Scott Murray
Audio Recording & Production Instructor
"I came to CRAS in 2009 to be involved with audio on a daily basis,
and to help others learn the audio-craft.
"
View Profile
Scott has been involved with various facets of audio recording and production for over 10 years. Shortly after arriving in Los Angeles in 2002, he began working at Image Recording, which was at the time, Chris Lord Alge's studio (Madonna, The Rolling Stones, Prince, Bruce Springsteen and more...). Starting as a "runner," Scott worked his way up to an office assistant position, learning the ropes of the studio environment along the way. After a few years embedded in the "mainstream music machine," he branched out to do live sound at the Echo and Spaceland. Working at these venues introduced Scott to countless inspiring musicians, DJs, and promoters.
Scott began freelance engineering in 2007, doing national tours with Sea Wolf, Darker My Love, Film School, and the Eulogies. Also, when not on the road, he began recording and mixing live sessions for the Part Time Punks radio show (Broadcast on Los Angeles station KXLU).

Jim Bender
Live Sound Instructor
"The school speaks for itself. As an instructor, our students' success (gold and platinum selling records, Grammy nominations, Concert Sound engineers and Post production awards) is a testament to my wonderful co-workers ability to prepare our alum to go out and learn, produce and realize their dreams.
"
View Profile
Jim is highly qualified in a number of areas, including audio, video and installation. He holds a degree in Electronics and has a variety of experiences in many aspects of the entertainment industry. Jim has spent the majority of his live sound career in "Monitor Land" for the likes of the Dixie Dregs, Dave Koz, and George Clinton & the P-Funk All-Stars among others. He spent 6 years away from music in project management and installation technology for a large audio/video systems firm and now directs his energies toward perfecting his skills and sharing information and his passion for the music industry as a CRAS instructor. Jim also owns and operates a DAW-based studio in Arizona.

Jay Phillips
Digital Instructor
"Since that first time I stepped into a studio as a musician I knew I wanted to know as much as possible about the gear used to record music. Now that I know about audio engineering, I take great joy in sharing my knowledge with those who are as eager as I was.
"
View Profile
Jay's many years working as a drummer in both touring and studio settings, sparked his interest in audio. His experience as a musician has given him invaluable insight into the perspective of how artists experience audio production environments. As an audio engineer, Jay has worked as a church live sound engineer where he's mixed live bands, worked with public speakers and recorded the services. In his spare time, Jay likes to record and mix and has done LPs for bands such as U.S. Hijinx and Sailin' On. He also enjoys writing 8-bit music and has used his construction background to design and build a studio in his own home.

Bobby Frasier
Audio Recording & Production and Digital Instructor
"I emphasize that almost anybody can learn to set up the equipment to make a recording; it's the inter-personal relationships and communication with your artists that will set the stage for high-art to happen. These human skills will set you apart from the rest of the crowd.
"
View Profile
Bobby has worked in virtually every aspect of professional audio. He was first attracted to the musical arts at a very early age, starting with guitar lessons at age 8. By age 12 he was in the recording studio doing television commercials. At age 14 he was playing professionally in a rock & roll band. Having spent many hours in recording studios, making demos, making records, sitting next to recording engineers & producers, it was a natural progression to enter into full time audio production at age 28.
Some of Frasier's credits include working with Lyle Lovett, Del Shannon, Al Casey, Hal Blaine, Thinline, Paul Sabu, Skip Saylor, Doc Severinson, Skitch Henderson, Midori, Billy Williams, Lee Hazelwood, Joshua Bell, Snuff Garrett, Bill Conti, and many others.
Frasier moved into the world of audio manufacturing, working for the #1 recording console company in the world, Solid State Logic. He then went on to work at Panasonic Broadcast & Television Systems Corporation as National Digital Audio Specialist, Alesis Corp. as Technical Training Manager & Yamaha Pro Audio as National Account Manager.
After living in Los Angeles for many years, Frasier returned to his native Phoenix, Arizona and took over a "few classes" at CRAS, at the bequest of Mr. Mike Jones who states, "Bobby's extensive experience as a product specialist, doing public speaking at trade shows, and teaching people how to operate his manufacturer's equipment made him a natural choice for the teaching environment. Plus, his extensive experience in high pressure recording environments, made him a perfect fit for CRAS."
Frasier still plays guitar on a regular basis, doing sessions and playing at local venues. His philosophy on the importance of music and craft are reflected in the values he emphasizes in the classroom.

Brandon Hickey
Post Production and Surround Instructor
"There is nothing more exciting than engineering a solution when everyone says it's impossible. I love sharing those experiences and unlocking that potential in fresh, new engineers.
"
View Profile
From an early age, Brandon started playing around with whatever microphones, tape recorders and musical gadgets he could find. By the time he was in high school, he was playing guitar and making trips to studios to have his band recorded. Always a perfectionist, and unsatisfied with the recordings that they would come away with, he realized that he should be handling the recording and mixing himself and began engineering solutions for low budget recordings of his and other bands. An early career move was working at Studiochicago, where he honed his skills and gained knowledge. Brandon's freelance recordings were pushed to the next level and eventually, he was able to recognize his true calling in sound for film.

Besides his instructor duties at CRAS, Brandon spends his time working on independent film projects. He shares his insight into that world teaching audio postproduction and surround sound and continues to write, play, record and mix music, as well as contributing gear reviews to Mix Magazine.

Dave Labounty
Audio Recording & Production Instructor
"Seeing students grasp concepts and then use those concepts to record in the studio is the most rewarding experience… it happens everyday.
"
View Profile
A guitar player since his teens, David LaBounty has performed and engineered with Great Atomic Power, Lik Shotz, and currently with the Atomic Zeroes. Before instructing at CRAS Dave worked with an A/V company and as an instrument technician. His most exciting experience was touring as a tech with noted jazz bassist Wayman Tisdale. Since starting with CRAS in 1998, his own studio has grown and now accommodates many local acts, ranging in styles from Country to Hip-Hop.

Brett Atwood
Director of Projects, and an instructor at both Tempe and Gilbert facilities
"I try to invoke the professional habits, attitudes, communication and ethics that I have learned in this industry to our students, to better train them for employment. Their success is my success. Who knows, I may be working for them one day.
"
View Profile
Kicking off his professional career in Nashville, TN. Brett was a staff engineer at Tombstone Recording working with artists of many genres, such as, LeeAnn Womak, Ritchie MacDonald, Carolyn Dawn Johnson, Gretchen Wilson, Howie Dorough, Buddy Jewel, Intruder, and many more. Brett also worked as an independent engineer, for various publishing companies, including, Peer Music, BMG, Sony, EMI, Warner-Chappel, various record labels and many studios throughout Nashville, Arkansas and Louisiana. Brett also has years of experience in studio construction and has constructed and designed several rooms and acoustic treatment for studios in Nashville, as well as, designed and built a mobile recording studio in Mesa, AZ. One of Brett's many hobbies is designing acoustical treatments for rooms using very small budgets and common materials found at most hardware stores. As a hobby, he also makes some great hot sauces.

Phil Nichols
Pro Tools & Audio Recording & Production Instructor
"Being an instructor at CRAS means more than just passing information along, it means being a mentor and a source of inspiration, answers, and advice.
"
View Profile
Originally from Northern California, Phillip Nichols has been working with Pro Tools and other DAWs since 2002. He has worked with artists such as Fleetwood Mac, Robert Cray, The Killers, Keaton Simons, Michelle Branch, Smashmouth, and The Lovemakers. He specializes in Pro Tools software, vocal tuning, large format analog console operations, and synchronization.

A self-admitted "audio addict" with a particular weakness for old tube amps, Phillip has a strong passion for technology, music and his students' success. He also teaches the TC Electronic System 6000 time-based and mastering processor, and is the engineer/guitarist for the project Anita|Exira.

Glen O'Hara
Music Business Instructor
"Today, more than ever, it's a "freelance" music industry; which is quite the advantage for CRAS graduates.
"
View Profile
Starting at SoundMaster Recording in Chicago back in 1971, Glen is entering his fifth decade in the music/recording industry. "Back then, we had an 8-track Scully tape machine, and thought we died and went to heaven! Working with gear and microphones now viewed as 'vintage'... It was great!"
Glen started his own label back in the '90s, which focused on 5.1 channel, surround music. During this period he garnered much personal experience in contracts, distribution, copyright, trademark, and many other topics that Glen teaches today in the CRAS Music Business Department. Glen is a US Naval Air veteran, involved with underwater acoustics - a fascinating tangent dealing with properties of sound underwater.

Paul Richards
Audio Recording & Production, MIDI / Digital Instructor
"I am always looking for ways to combine the CRAS curriculum and my professional experiences, to mentor students as they begin their professional-audio journey.
"
View Profile
As an instructor of console and synchronization classes, Paul is always looking for ways to make his students' time at CRAS an experience beyond schooling.
In addition to being a CRAS instructor, Paul runs Small Planet Audio, a mobile multitrack recording service; he has recorded over 150 concerts of the Phoenix Symphony Orchestra, capturing performances by Yo-Yo Ma, Andre Watts, Evelyn Glennie, and Hilary Hahn. His engineering credits include Delcoa, Ben Ripani, Ashley E. Norton, Redemption's Call, Jay Allan, Out Of Reverie, Grove Street, Shannon Carlton, Phoenix Youth Symphony, and the St. Olaf's College Symphony Orchestra. He has edited audio books, including "Strange Things Happen," the biography of Stewart Copeland (the Police).
Paul is also the Audio Director and Head Engineer for Resonation Multimedia, a Phoenix-based company working nationally with colleges, universities, high schools, community bands, and churches to record and monetize concert performances.
Additionally, he has been a product review writer for Pro Audio Review magazine and is a graduate of both CRAS and Michigan State University.

Eli Salazar
Pro Tools Instructor
"Attending CRAS allowed me to add more, specific technical knowledge to my previous 4-year B.S. degree from Colorado State University.
"
View Profile
Eli Teaches classes in Pro Tools, introduction to the C|24, D-room surround sound, Melodyne and Reason. A guitarist who works on original music in his home project studio, Eli has also engineered "front of house" for artists such as Yellow Second, Showbread, O.C. Supertones, former members of Five Iron Frenzy and Roper. His outside interests include serving as the Director of Sound for the Tempe Vineyard Church. Before attending the Conservatory, Eli received a B.S. degree from Colorado State University- Pueblo where he studied Mass Communications with an emphasis in radio broadcasting and a minor in music. Eli is a collector of guitars, action figures and LEGO.

Jeff Thomas
Audio Recording & Production Instructor
"My relationship with CRAS has been a blessing in so many ways, not only has it allowed me to learn and grow as an engineer, but I have also been able to give students the tools to go out and achieve any level of success they desire. To me, watching them do that, is one of the best feelings in the world.
"
View Profile
Jeff brings over a decade of major-label level experience to CRAS. Working with notable producers like David Foster, Trevor Horn, Nile Rodgers, and Tony Visconti, he has earned 7 Platinum and 3 Gold Records while engineering at such renowned Los Angeles studios as the Village Recorder, Royaltone, Sunset Sound, and Conway. Jeff won a Grammy working with legendary producer Quincy Jones. Jeff's other engineering credits include Don Henley, Rod Stewart, Smashing Pumpkins, Metallica, Peter Gabriel, Paula Abdul and the Rolling Stones.

Jess Repanshek
Network Administrator and Instructor
"CRAS is an incredible mix of audio and technology. It will give everyone who studies here a great understanding of what it really means to be an audio engineer.
"
View Profile
Starting from a very young age, Jess built his foundation for both audio recording and computer technology. He spent his youth immersed in the technological arts spending all of his spare time playing guitar, composing and arranging his own style of experimental/electronic music, learning digital imaging and computer networking. This "techno-journey" led him through many experiences, from radio station personality, studio engineer and now network administrator and instructor.
Jess is certified in Pro Tools, Logic Pro, Reason, and AutoTune. He takes part in the continuing Pro Tools Tier Certifications, as well as AutoTune Certifications, and specializes in Apple computers and Mac OS X.