CAMPUS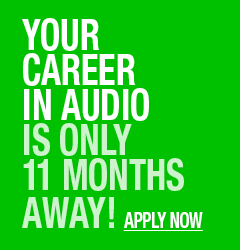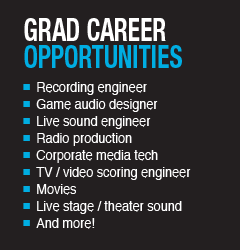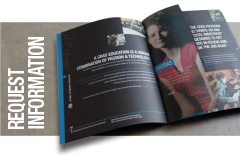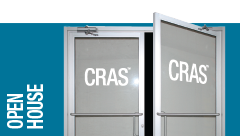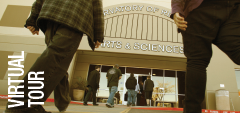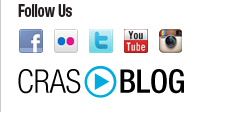 Over the course of their studies, CRAS students' class-time is equally divided between our Tempe and Gilbert locations.
While these two facilities offer different "feels and vibes," the studios, labs, equipment and technology is mirrored at both locations, insuring maximum hands-on time and interaction.

The Tempe and Gilbert facilities are open to students 24/7 for continuing study, lab and project work. There are also extracurricular clubs, organizations and equipment building/technology projects for students to participate in if they so choose.

Both Tempe and Gilbert locations are high-energy creative hubs for passion-driven students who want to make the most out of their CRAS experience.





Tempe Campus
Our main recording arts location is nestled in Tempe, Arizona, just a short distance from Arizona State University. Housing is abundant and secure. Downtown Tempe offers many amenities for young adults including more than 175 restaurants, as well as numerous night clubs and retail shops. Tempe Town Lake, located just north of downtown, is a wonderful place to relax and enjoy water activities.





Gilbert Campus
Our satellite audio recording facility is located in Gilbert, Arizona, eight miles southeast of Tempe via US60. Gilbert residents enjoy similar recreational activities as their Tempe counterparts. Bicycling, swimming, volleyball, rollerblading and some of the finest golf in the world are found in the area.




CRAS students spend 18 weeks at each location, giving them exposure to all of our recording studios, labs, and instructors.

CRAS Grad
Career Opportunities

Recording engineer
- Music
- Soundtracks

Game audio designer
- Video games
- Apps
- Mobile audio

Live sound engineer
- Concerts
- Stage monitors

Radio production
- Location remotes
- Live radio

Corporate media tech
- Hotels
- Conference centers
- Boardrooms

TV/video scoring engineer
- Background music
- Voice over/narration


Movies
- Foley engineer
- Dialog replacement
- Sound effects


Manufacturer's specialist
- Product rep
- Product specialist


Environmental sound design
- Malls
- Airports
- Public spaces


Live stage/theater sound
- Musicals
- Drama
- Lectures


And more!