THE PROGRAM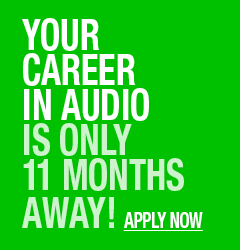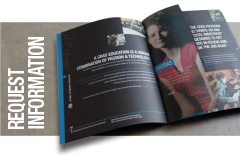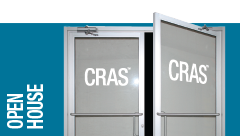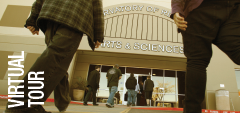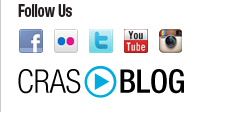 The best way to demonstrate expertise in any field is through certification on the applications and gear that are used in the industry. This principle holds especially true in the audio recording industry. Because of this, CRAS places a great deal of emphasis on providing certification opportunities.
We understand that proficiency across a range of products gives our graduates a significant advantage in the workplace. In the recording industry, proficiency doesn't just mean theoretical knowledge. At CRAS we don't offer online courses because we know that a hands-on recording education is needed in order to develop a student's self confidence and overall mastery. In addition, the certification process gives you the feedback you need to gain full competence in the basic operation of the hardware and software systems that you will use after graduation.
The CRAS Pro Tools Tier certifications
Pro Tools Tier Certifications
For years, CRAS certified students using the Digidesign 101, 201, and 210M certifications. These certifications came directly from the manufacturer and consisted of online multiple-choice questions. The CRAS Pro Tools Department and Director of Education felt that a multiple choice exam did not prepare students for hands-on real-world application and, therefore, in 2008, we developed our own certification system.

The CRAS Pro Tools Tier certification includes:
Over 700 pages of training materials all built in-house by the Pro Tools Dept. Training materials include our own 101 and 201 level books, hands-on exercises (with sessions, audio files, and other materials) for each day of class. A collection of "Quick Tip Documents" - These are "mini lessons" on specific audio recording, editing, and/or mixing functions of the Pro Tools software. Along with the new materials, CRAS launched the 6-tier certification program. This program currently consists of seven total hands-on proficiencies in various aspects of the Pro Tools software.

The following is a list and description of each proficiency certification. Students receive individual certificates for each level completed.
Tier 1 - A combination of two proficiencies given in class during cycle 5 Pro Tools 101. These proficiencies are taken by all students and do count for a grade in the MRP II program. The proficiencies focus on the basic operation of Pro Tools, including session creation, understanding sample rate and bit depth, edit modes and edit tools, groups, and the basics of recording and editing.

Tier 2 - This is a single proficiency given in class at the end of cycle 6 Pro Tools 201. This proficiency focuses on mixing in Pro Tools, automation, final mixdown/bounce options, dynamic and time-based processing.

Tier 1 and 2 are the only Pro Tools certifications that are graded in the curriculum. Everything after this point is extracurricular based on individual students' proficiency and desire.

Tier 3 - Advanced Editing and Recording. The first extracurricular certification for Pro Tools. Students must pass Tier 1 and Tier 2 to be eligible to take Tier 3. This certification requires students to connect a microphone through a very specific external signal flow, record a script and then edit that script all in a specific amount of time. Students are being tested not only on Pro Tools knowledge at this point but also speed and efficiency.

Tier 4 - Music Production - Advanced mixing
Students must pass T1, T2, and T3 to be eligible for this certification. Students must demonstrate proficiency in a variety of advanced mixing techniques and signal flow functions.

Tier 4 - Post - This proficiency is specifically designed for post production. Students must pass T1, T2, and T3 to be eligible to take T4 Post. (They do not have to pass T4 Music to take T4 Post). Students must first demonstrate their knowledge of Post Production signal flow (i.e. how to connect multiple audio/video devices for correct synchronization). The students are then given an EDL (edit decision list) that shows the exact spot times for a series of sound effects that have to be placed on a digital video.

Tier 5 - Troubleshooting - While all of the other tiers focus on operating the Pro Tools software, this tier focuses on troubleshooting and fixing the software. Students must pass T1, T2, T3, and either T4 Music or T4 Post to be eligible for T5. They must also complete two online lessons and pass a quiz on CRAS Connect before they can sign up for T5 hands-on. The test itself consists of a printed out "email." This email is from a "client" that has a number of issues with their Pro Tools system. The student must review all issues in the email and determine what the possible cause of each issue is. The student then sits down at a computer and must fix any/all problems with the system.
This includes:
1. Tracks not playing back
2. Record functions not working
3. Display settings that are wrong
4. And, pretty much any possible error that could ever happen in Pro Tools

Tier 6 - Comprehensive Exam - While all of the other tiers focus on operating the Pro Tools software, this tier focuses on overall knowledge of the entire Pro Tools system. Students must pass T1, T2, T3, and either T4 Music or T4 Post and Tier 5 Troubleshooting to be eligible for T6. Students must pass a 3-part exam incorporating hands-on, written and theoretical practices. Part 1 is a 100 question written exam; Part 2 is a hands-on 1:1 administered proficiency centered around QuickKey operation of Pro Tools; Part 3 is a hands-on proficiency in customer service and troubleshooting


Logic Pro Certification
All students receive a copy of Apple's Logic Pro software which is used to facilitate a hands on understanding of digital audio production tools and techniques. CRAS also offers an optional certification on Logic Pro to students who meet academic requirements. The CRAS Logic Pro certification is based on working through tutorials in a self paced/self study format during the last half of the MRP II program. Instructional support available from Apple Logic Pro certified teachers. Certification is finally achieved by passing a written test as well as a hands on proficiency where you must demonstrate your ability to operate the software by meeting specific recording, editing and mixing objectives within a defined time limit.

To go a step further, students who pass the CRAS Logic Pro certification will be given the chance to align themselves directly with Apple, the company recognized globally as standard in audio production. As an AATCE (Apple Authorized Trainer Center for Education) CRAS can administer the Apple Logic Pro certification test*, and those who pass will be given the option of being listed as an Apple Certified End User - Logic Pro 9 on Apple's Certified Professionals Registry. With Apple certification also comes the opportunity to use the coveted Apple logo on business cards and resumés, a standout designation in the eyes of potential employers.
*Apple testing fees are not included in CRAS tuition.
Reason Certification
Reason is a sequencing and composition software that is extremely popular with electronic and hip-hop artists and producers. CRAS Instructors created the Reason certification and curriculum for its developer and publisher - Propellerhead Software.
This certification is comprised of two 4-hour classes followed by hands on proficiency testing. Students must have a 3.0 GPA or higher to qualify for Reason classes and certification.
Melodyne Certification
Melodyne is one of the leading pitch correction software systems in the audio industry. Developed a few years after Auto-Tune, Melodyne offers a new approach to vocal pitch correction, as well as a myriad of other features, such as time alignment, MIDI to audio conversion, and more.
There is a 4 hour class on Melodyne in cycle 8 that all students will have. After that class, students can sign up for the optional class and certification. This optional class offers an additional 4 hours of instruction, which is then followed by a hands-on proficiency test. Students must have a 3.0 GPA or higher to sign up for the optional class and certification.
Auto-Tune Certification
Introduced in 1997, Auto-Tune has become a "household name" in audio pitch correction. This certification was developed by CRAS instructors for the creators of Auto-Tune - Antares.
The Auto-Tune certification consists of a 4-hour class, followed by a written test and hands on proficiency demonstration by the student. This certification is extracurricular and there is no grade point requirement to participate.
Smaart Certification
Smaart is the most widely used software for real-time sound system measurement, analysis and optimization. It is a live sound time alignment software designed to solve a myriad of acoustic problems and issues that are caused by the various characteristics of live sound venues.
Smaart is taught after hours, in our Live Sound Venue. This is an extracurricular certification and there is no GPA requirement.
T.C. Electronic M3000 Certification
This certification is an optional weekend class with no GPA requirements.

The weekend class covers the M3000 time-based processor and is followed by a written exam.
T.C. Electronic S6000 Certification
The S6000 (or System 6000) is a surround sound capable, time-based processing system that is in widespread use in both the music and post production industries.
Over 10 years ago, CRAS was the first school to certify students on the S6000. This certification is comprised of both a written test and hands-on proficiency demonstration. This is an extracurricular certification and there is no GPA requirement.
Waves Certification
Waves is the world's leading developer of software-based audio signal processing tools (called plug-ins). Waves offers over 60 virtual processors that are in wide spread use by the audio industry in music production, film, post production, and broadcast. Waves digital software effects can be heard on hit records, major motion pictures, and top-selling video games worldwide.
CRAS has been a Waves authorized education institution for over 15 years. This certification is given in class in the form of an online exam provided directly to CRAS students by the manufacturer. The Certification comes with 5 plug-ins that work in both Logic and Pro Tools (and is part of each students' Laptop Recording Package). The retail on these plug-ins is over $1,000.
L-Acoustics Kudo Certification
An operational certificate program training students on the theory and use of line arrays for live sound reinforcement.
L-Acoustics Sound Vision Certification
An operational certificate program training students on the theory and use of 3-D modeling software for speaker systems. Certification on these relevant industry tools and software can give you the edge on the competition when it comes time to apply for jobs and impress prospective employers. Additionally, the self-confidence that comes with hours of operation allows graduates to hit the ground running as they begin their new careers.
Venue D Show Certification
Studer Vista Certification
Roland V-Mixer