PARENTS & EDUCATORS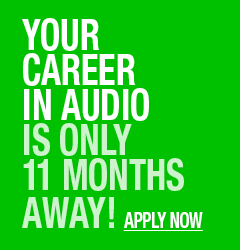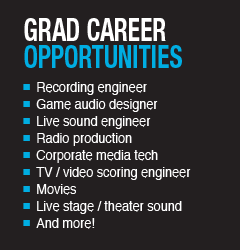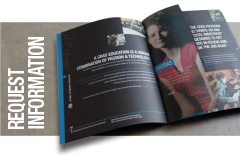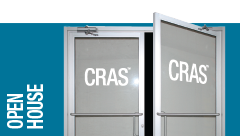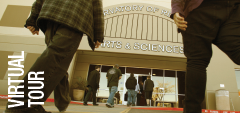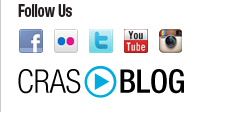 CRAS is a private technical college offering professional level training for careers in the audio recording industry.
For parents, we know that you want the best for your child. CRAS graduates are ready to succeed in the highly competitive fields of studio recording technology and engineering, live sound engineering, and music production/post-production for film, corporate presentations, television and game audio design. Every year, numerous CRAS graduates are awarded gold and platinum records and win Grammy awards.
Students' CRAS education is centered around the Master Recording Program II, which is a 41.50 credit program that includes 36 weeks on campus in Tempe/Gilbert, AZ and 12 weeks interning at a site of the student's choice throughout the United States. Classes meet Monday through Friday for four hours per day. There are additional hours on scheduled Saturdays and/or Sundays and the facilities are open 24 hours a day for student accessibility.
As an education professional you need to have a high level of assurance with regard to how and where you make your recommendations to students and parents. With that in mind we offer the following statistics. CRAS graduates eighty-two percent of its students and currently possess a ninety-four percent cohort loan repayment rate – allowing you to recommend CRAS with confidence.
The CONSERVATORY OF RECORDING ARTS & SCIENCES is licensed by the
Arizona State Board for Private Postsecondary Education
, 1400 W. Washington, #260, Phoenix, Arizona 85007, (602) 542-5709.
The CONSERVATORY OF RECORDING ARTS & SCIENCES is accredited by the
Accrediting Commission of Career Schools and Colleges (ACCSC)
. ACCSC is listed by the U.S. Department of Education as a nationally recognized accrediting agency under the Provision of Chapter 33, Title 38, US Code and subsequent legislation.
If you have any questions regarding our school or the career opportunities that are available to CRAS graduates. Please call us at 800-562-6383. We look forward to speaking with you.
The Future of Post Secondary Education
There is much in the news these days about the efficacy and value of post-secondary education. Heated discussions about soaring costs, loan programs, repayment rates and other topics are all tied to what should be the ultimate goal — gainful employment and a fulfilling career.
The following links to stories about the "new world" of post secondary educational opportunities speak to how this new way of thinking can open up a whole new window of opportunity for our young men and women. Please take a few minutes to read these informative articles, and as always, feel free to contact us with any further questions.
The New York Times
The Washington Post
CRAS Grad
Career Opportunities
Recording engineer
- Music
- Soundtracks
Game audio designer
- Video games
- Apps
- Mobile audio
Live sound engineer
- Concerts
- Stage monitors
Radio production
- Location remotes
- Live radio
Corporate media tech
- Hotels
- Conference centers
- Boardrooms
TV/video scoring engineer
- Background music
- Voice over/narration

Movies
- Foley engineer
- Dialog replacement
- Sound effects

Manufacturer's specialist
- Product rep
- Product specialist

Environmental sound design
- Malls
- Airports
- Public spaces

Live stage/theater sound
- Musicals
- Drama
- Lectures

And more!