THE PROGRAM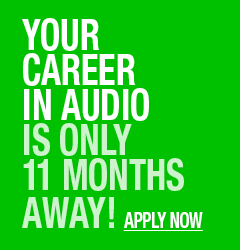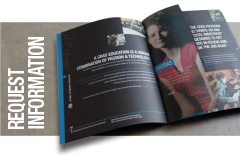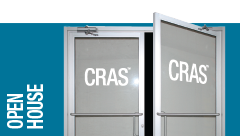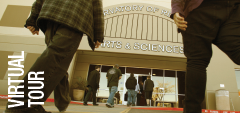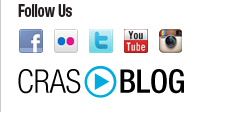 CRAS places great emphasis on our relationships with the recording and audio community at large.
At CRAS we invite a wide variety of audio professionals to lecture on-site. Our roster of guest speakers ranges from manufacturers, engineers, studio managers, live sound professionals, educators, graduates, and more.
The CRAS guest lecture series provides feedback on what's going on in the industry so our directors and instructors can reflect the latest developments in the classroom. And, it gives our students a chance to see firsthand what it takes to be an audio professional, affording them the opportunity to network with those practicing what they wish to accomplish.
Below are some of the CRAS Guest Lectures.
Click on the links to visit our blog and learn more:
CRAS Grad
Career Opportunities
Recording engineer
- Music
- Soundtracks
Game audio designer
- Video games
- Apps
- Mobile audio
Live sound engineer
- Concerts
- Stage monitors
Radio production
- Location remotes
- Live radio
Corporate media tech
- Hotels
- Conference centers
- Boardrooms
TV/video scoring engineer
- Background music
- Voice over/narration

Movies
- Foley engineer
- Dialog replacement
- Sound effects

Manufacturer's specialist
- Product rep
- Product specialist

Environmental sound design
- Malls
- Airports
- Public spaces

Live stage/theater sound
- Musicals
- Drama
- Lectures

And more!