FINANCIAL AID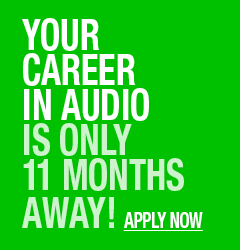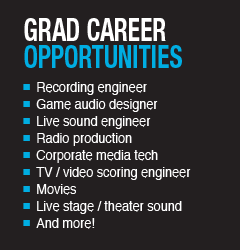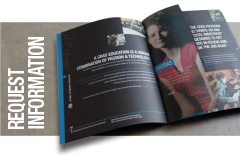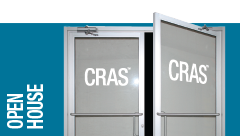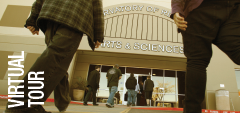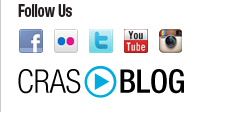 Scholarships
Scholarships are forms of aid to help students pay for a portion of their education. Scholarship research should be completed well in advance of your start date. Below is a list to help you get started.
Scholarship Resource List
Arizona Community Foundation -
www.azfoundation.org/scholarships
College Board Online -
www.collegeboard.org
CollegeNet -
www.collegenet.com
Embark -
www.embark.com
FinAid -
www.finaid.com
FreSch! -
www.freschinfo.com
GoCollege -
www.gocollege.com
Scholarship Guidance -
http://www.scholarshipguidance.com/
The Warrior Foundation (grants for children of US special operations forces killed in action) -
www.specialops.org
America's Best College Scholarships, John Cueller & Sons, March 1998
Other Resources

CRAS Grad
Career Opportunities
Recording engineer
- Music
- Soundtracks
Game audio designer
- Video games
- Apps
- Mobile audio
Live sound engineer
- Concerts
- Stage monitors
Radio production
- Location remotes
- Live radio
Corporate media tech
- Hotels
- Conference centers
- Boardrooms
TV/video scoring engineer
- Background music
- Voice over/narration

Movies
- Foley engineer
- Dialog replacement
- Sound effects

Manufacturer's specialist
- Product rep
- Product specialist

Environmental sound design
- Malls
- Airports
- Public spaces

Live stage/theater sound
- Musicals
- Drama
- Lectures

And more!