THE PROGRAM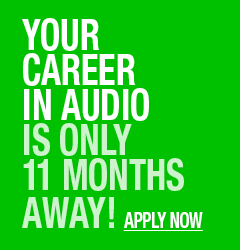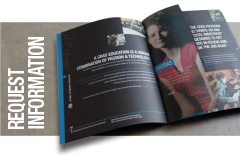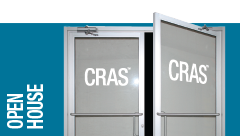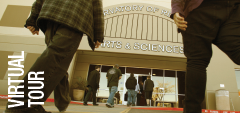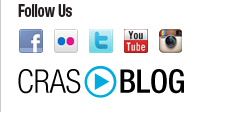 A requirement for graduation, the CRAS Internship Program is the only one of its kind in U.S. audio education.
This program gives students the opportunity to gain a real world studio perspective on what they've learned, increasing confidence and providing a foot in the door to an industry that has become increasingly selective when choosing prospective employees.
Audio Recording Internships provide the student with a valuable real world educational experience. Students apply practical skills and techniques in the field and develop an understanding of day-to-day facility operations and protocol through hands-on, in-studio experience.
Internships are set up with the aid of our Student Services Department. Each student designs their own internship according to their desired location and facility.
CRAS does not have a list of "ready internships." We are unique in the audio industry in the U.S. because we make the phone calls according to the career desires of each student until they are placed. This makes it YOUR internship for a career YOU are designing!
Audio Recording Internship FAQ
Where can I do my internship?
CRAS students work with the Student Services Department throughout the course of the program to determine what recording or audio engineering internship opportunities will be available to them after they finish classes.
Each individual student's interests, grades, and attendance will dictate what kind of internship they are eligible for.
Students are able to obtain internships in cities across the country. However, we recommend students who choose a career path working in music recording studios go to cities such as Los Angeles, Nashville, New York or Chicago as they offer the highest concentration of audio jobs in the entertainment and music industry.
How long is the internship?
Students are required to complete 280 internship hours in order to graduate.
Students are allowed to complete a portion of their IN101 required hours on campus and through various internship opportunities in the Phoenix area. Following class completion, any remaining IN101 and IN201 internship hours must be fulfilled off campus within 12 weeks.
What companies accept interns?
CRAS students have completed internships with recording studios, post production facilities, live sound companies and venues, record labels, gear manufactures, a/v companies, and many other entities in all facets of the audio industry. Some internships may require specific job skills as well.
Does CRAS set up the internship?
Yes. We will work with you during your time on campus to develop a thorough list of audio facilities you would like to intern at in your chosen city.
Once you arrive in your destination city, we will start making phone calls to see what kinds of internships are available. You need to be in the city before we make the calls!
Where will I live during my internship?
Start planning now! The worst thing you can do while starting your career is hold yourself back from going where you want because of finances. Plan now for 6 months to a year of interning beyond the schools requirements. You may want to think about where you have family and friends. Crashing on a couch for a few months is not a bad thing! A lot of students end up going to the same cities and rooming up with each other as well.
Can I set up my own recording internship?
No. Unless you have a personal connection in the industry, we will make the first contact. We have plenty of connections in the industry and we want you to get the gig of your dreams, but we need to make sure we maintain a professional relationship with these facilities. Every studio is different and our Student Services department is great at figuring out the best way to approach each specific studio with the idea of taking you on as an intern.
CRAS students have interned at these facilities and more:
Los Angeles Studios
East West
Capitol
Westlake

Los Angeles - Post
CCI Digital
Wildfire
Roundabout Entertainment

Los Angeles - Media/Broadcast
NBC Universal Sports Network
Music Mix Mobile

Nashville - Studios
Blackbird
Quad Studios Nashville
Sound Stage

Nashville - Post
Paragon
Digital Audio Post

Nashville - Live
Sound Image
Sound Check
Brantley Sound

New York City - Studios
Electric Lady Studios
Premier Digital
Engine Room Audio

New York City - Post
Digit Audio
Sound Image NY
Sound Track

San Francisco - Studios
Fantasy Studios
Coast
Trilogy

San Francisco - Post
Crescendo Studios
Polarity Post
Remedy Editorial

Chicago Studios
Pressure Point Recording Studios
Groovemaster Studio
Paragon Recording

Chicago Post
Bullet Proof Film
Resolution Digital
Audio Recording Unlimited (ARU)

Live, Touring Companies, USA
PRG (Las Vegas)
8th (Cleveland)
Clearwing (Phoenix and WI)