ABOUT CRAS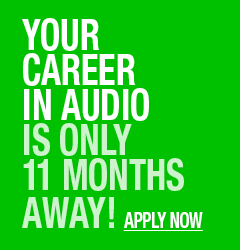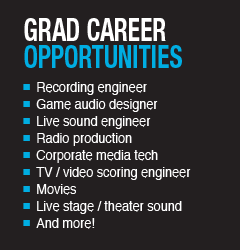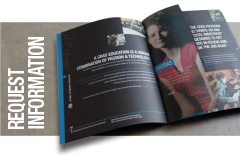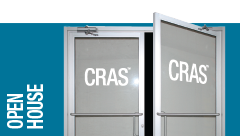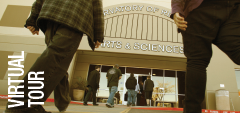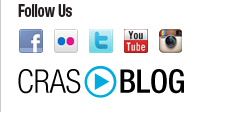 A Message from the Administrator
I would like to take this opportunity to introduce you to the Conservatory of Recording Arts and Sciences, CRAS.
This web site provides an overview of the school, our mission, philosophy, course offerings, faculty, and the Master Recording Program.
By browsing our site, you have indicated something important about yourself. You feel drawn to the music business. Most likely you did not choose music as much as music chose you. If your real fulfillment in life comes from the creation and production of music, whether it is audio recording or audio for video, gaming or film, no other occupation will satisfy you.
Today you are at the crossroads of an important career decision. Where will you be tomorrow? Will you be overwhelmed by the technological advances that are occurring in the music and recording industry... or will you take an active part in this development and growth? As an ambitious student, the choice is yours. CRAS can pave the way to a successful career through specialized, quality training and instruction.
A review of this web site will acquaint you with the many opportunities available for trained specialists. The faculty and staff of CRAS are dedicated to providing outstanding educational experiences and industry recognized programs. CRAS enjoys a proud reputation for the excellence of our graduates and their placements in the field of music production and recording. I encourage you to accept the challenge of the future! I look forward to welcoming you to the growing family of CRAS graduates who are building careers and shaping the future of the music and recording industry.
If you have any questions after reviewing our web site, please e-mail us or call us.
Sincerely,
Kirt Hamm

CRAS - The CONSERVATORY OF RECORDING ARTS & SCIENCES is licensed by the Arizona State Board for Private Postsecondary Education, and is accredited by the Accrediting Commission of Career Schools and Colleges (ACCSC). ACCSC is listed by the U.S. Department of Education as a nationally recognized accrediting agency under the Provision of Chapter 33, Title 38, US Code and subsequent legislation.
CRAS Grad
Career Opportunities
Recording engineer
- Music
- Soundtracks
Game audio designer
- Video games
- Apps
- Mobile audio
Live sound engineer
- Concerts
- Stage monitors
Radio production
- Location remotes
- Live radio
Corporate media tech
- Hotels
- Conference centers
- Boardrooms
TV/video scoring engineer
- Background music
- Voice over/narration

Movies
- Foley engineer
- Dialog replacement
- Sound effects

Manufacturer's specialist
- Product rep
- Product specialist

Environmental sound design
- Malls
- Airports
- Public spaces

Live stage/theater sound
- Musicals
- Drama
- Lectures

And more!