Music Production Schools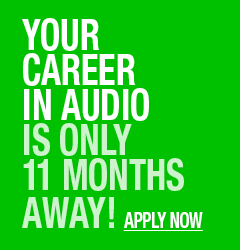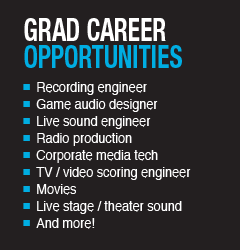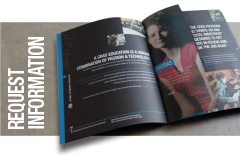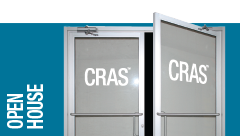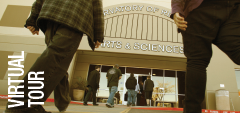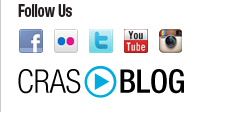 What exactly is a music production school? What will you learn and how will you learn it? And, most importantly, how will it help you get a job you will love?
CRAS – The Conservatory of Recording Arts & Sciences, located in Tempe, Arizona, is the premier
music production school
. Our students learn the art and science of audio production, audio engineering, live sound engineering, and audio and music production for video games, movies and TV and more.
Great music production schools needs to teach both the technologies used in the field as well as the "soft skills" that help you build confidence as you make your way in your career in audio. The "hard skills" include learning signal flow, how to operate a patch bay, operating and getting creative with various outboard gear such as digital delays, harmonizers, compressors and more. CRAS students also get to work, hands-on, on large format consoles by SSL, API and Neotek.
Your CRAS education starts with the fundamentals of music audio production; digital, analog, signal processing, audio for live sound and events, Pro Tools, tape and so on. Along the way students are tested and certified by both CRAS and major equipment and software makers to help ensure their success. The music production soft skills can only be learned one-on-one and by doing. They include troubleshooting, alignment of equipment, professionalism, personal presentation, how to interview for a job and more.
CRAS classes are small and intimate, with a maximum of 12 students per class. They also fill up quickly... so it's essential that prospective students enroll early. If you're searching through lists of music production colleges for the best of the best, you've found it.
Skilled, confident and certified on all the essential hardware and software, CRAS graduates are the most prepared to meet the challenges of a career in the creative and exciting world of the music production industry.
CRAS grads make it in the Music Industry...
CRAS Graduates have engineered, mixed and or produced numerous albums that have been recognized throughout the music and recording industry.

CRAS Grad
Career Opportunities
Recording engineer
- Music
- Soundtracks
Game audio designer
- Video games
- Apps
- Mobile audio
Live sound engineer
- Concerts
- Stage monitors
Radio production
- Location remotes
- Live radio
Corporate media tech
- Hotels
- Conference centers
- Boardrooms
TV/video scoring engineer
- Background music
- Voice over/narration

Movies
- Foley engineer
- Dialog replacement
- Sound effects

Manufacturer's specialist
- Product rep
- Product specialist

Environmental sound design
- Malls
- Airports
- Public spaces

Live stage/theater sound
- Musicals
- Drama
- Lectures

And more!