Music Production Colleges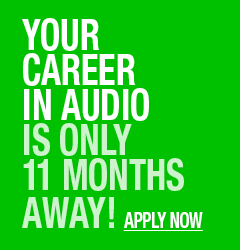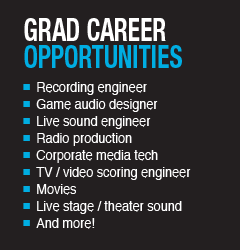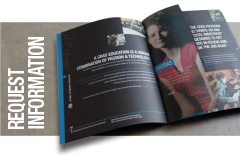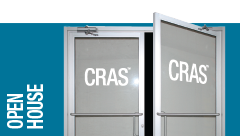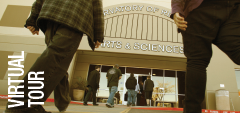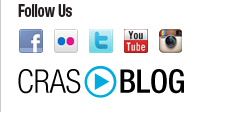 For students looking to learn the art of audio recording and sound for music; live and corporate events; TV, movies, videogames and more... music production colleges are just what you're looking for.
Audio engineering colleges come in many forms. Some can be adjunct to state and private universities, others may be private 4-year institutions, and yet others are institutions laser-focused on the art and science of music production.
High energy and specialized, this type of school is personified by CRAS — The Conservatory of Recording Arts and Sciences. Located in Tempe, Arizona, CRAS is the premier music production college. Upon graduation, CRAS students are prepared both technically and mentally for a dream career in the recording arts for TV, movies, video games, broadcast, live sound for concerts, events, houses of worship, corporate meetings and more — any and all facets of the music production process. That's why we say, CRAS People Make It!™
Because a CRAS education is focused on audio production and music production and technologies, students can complete their course of study in 12 months... without a mountain of debt. The CRAS student body is made up of students from around the world who are looking to follow their dream of a job they love.
They are taught by a team of instructors made up of industry pros. This elite group of educators shares their industry expertise with students in small classes, which are kept to a maximum of 12 students per class, ensuring that every student gets both hands-on experience and face time with the equipment and the instructors.
Because of the small class size, (800 students per year) CRAS fills up fast. This is why we suggest that prospective students apply early so they can choose their preferred start date. On that note, you can stop searching for
music production colleges
and apply to CRAS today!
CRAS grads make it in the Music Industry...
CRAS Graduates have engineered, mixed and or produced numerous albums that have been recognized throughout the music and recording industry.

CRAS Grad
Career Opportunities
Recording engineer
- Music
- Soundtracks
Game audio designer
- Video games
- Apps
- Mobile audio
Live sound engineer
- Concerts
- Stage monitors
Radio production
- Location remotes
- Live radio
Corporate media tech
- Hotels
- Conference centers
- Boardrooms
TV/video scoring engineer
- Background music
- Voice over/narration

Movies
- Foley engineer
- Dialog replacement
- Sound effects

Manufacturer's Specialist
- Product rep
- Product specialist

Environmental sound design
- Malls
- Airports
- Public spaces

Live stage/theater sound
- Musicals
- Drama
- Lectures

And more!