Audio Production Schools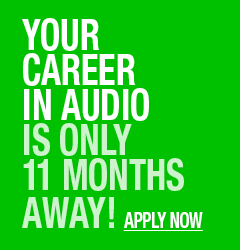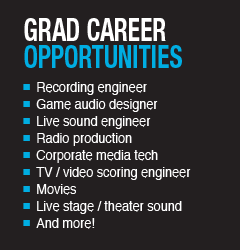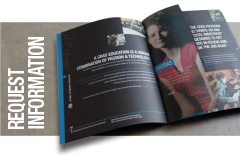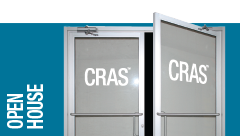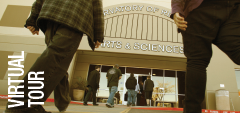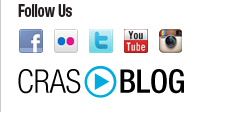 If you love music and sound, where do you go to get the technical knowledge and skills to create the sounds for CDs, video games, movies, live events and concerts, TV and other broadcast audio, and more?
CRAS – The Conservatory of Recording Arts & Sciences is one of the best audio production schools in the world, where graduates work in the many facets of the audio industry such as audio production for music, production for live sound, or engineering audio for broadcast.
Audio production schools come in many forms. Some can be departments at state or private universities, while others may be targeted 4-year institutions, and yet others are
audio engineering schools
laser-focused on the art and science of engineering sound – CRAS - The Conservatory of Recording Arts and Sciences, Located in Tempe, Arizona, is just this type of audio production school.
Your CRAS education starts with the fundamentals, the "hard skills" of music audio production; digital, analog, signal processing, audio for live sound and events, Pro Tools, tape and so on. Along the way students are tested and certified by both CRAS and major equipment and software makers to help ensure their success.
The music production "soft skills" that are so important to career success, can only be learned one-on-one and by doing. They include troubleshooting, alignment of equipment, professionalism, personal presentation, how to interview for a job and more. CRAS graduates are fluent in both the hard and soft skills... prepared, ready and confident.
CRAS classes are also small and intimate; your instructors know your name and there is ample time for each student to be hands-on and familiar with all the equipment. Because of this, and unlike other
audio production schools
, classes fill up quickly. In fact, there are only 800 students a year that get to say — I'm CRAS™.
CRAS grads make it in the Music Industry...
CRAS Graduates have engineered, mixed and or produced numerous albums that have been recognized throughout the music and recording industry.

CRAS Grad
Career Opportunities
Recording engineer
- Music
- Soundtracks
Game audio designer
- Video games
- Apps
- Mobile audio
Live sound engineer
- Concerts
- Stage monitors
Radio production
- Location remotes
- Live radio
Corporate media tech
- Hotels
- Conference centers
- Boardrooms
TV/video scoring engineer
- Background music
- Voice over/narration

Movies
- Foley engineer
- Dialog replacement
- Sound effects

Manufacturer's specialist
- Product rep
- Product specialist

Environmental sound design
- Malls
- Airports
- Public spaces

Live stage/theater sound
- Musicals
- Drama
- Lectures

And more!