Grammy Spotlight: Darrell Thorp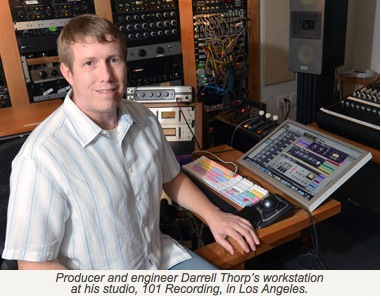 Producer and engineer Darrell Thorp has lived what so many other budding engineers have only dreamed. After graduating from the CRAS in 1997, he worked his way up the ranks in renowned recording studios in Los Angeles, such as Conway and Ocean Way Studios, Thorp found himself working with chart-topping artists such as Radiohead, Switchfoot, Beck, Outkast, Gnarls Barkley, and Goo Goo Dolls. In an exclusive interview with Universal Audio's, Marsha Vdovin sat down with the three-time GRAMMY® winner to retrace his passion for music from childhood to his time in the trenches in LA's recording scene, and how UA hardware and UAD Powered Plug-Ins are instrumental in his high profile engineering projects.
Read More...
---

Desk Doctor Relies on CRAS Grads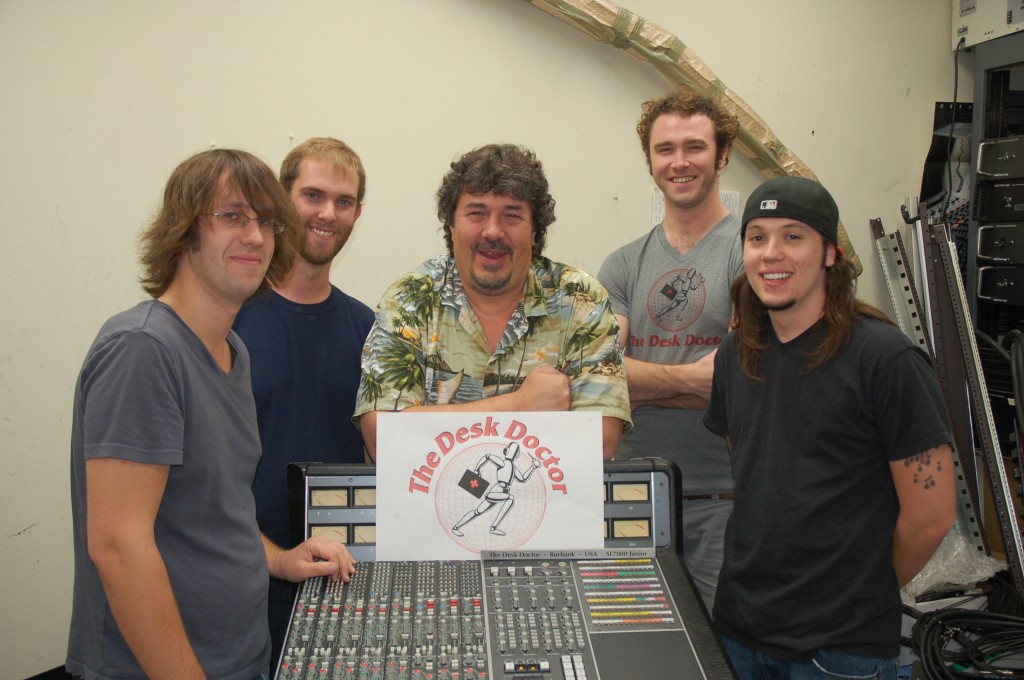 Los Angeles-based Bruce Millett, also known as The Desk Doctor makes his living refurbishing SSL consoles. Bruce's team includes four CRAS grads who work day-to-day with Bruce making sure everything leaving the shop works in top condition. He was recently interviewed by the Conservatory's lead tech, Jeff Harris.
Jeff Harris: So Bruce, you have several CRAS grads working for you.
Bruce Millett: Yes I do. When I'm looking for people, I would rather find those with the right attitude than aptitude. If they have that, the skills can be learned. All the guys I've had from CRAS, have the right attitude and they have already learned the actual operation of the studio. You can't fix studios or build studios if you don't know how to use one. They have a very broad range of knowledge; they can walk into a room, they can run a session and from that they can work on learning the actual skills of (repairing) the electronics.
To be quite honest about electronic service and repair, over 50 % of that is actually understanding whats going on. Is it broken or is it operator error? Once you've gone beyond that, trouble shooting and the electronic skills are a small part of it. The whole job is far more ranging than that and the guys I've had from CRAS have had all all those general operational skills before they came here. Having seen a lot of students from other schools over the years, I have to say that everyone from CRAS has had a much better attitude. I don't know if that the school is attracting them that way or is developing them that way but that's the way it is.
About Jeff Harris: CRAS Faculty member Jeff Harris brings over 35 years of industry experience to the classroom. His industry involvement began at the renown Record Plant Studios in New York and then a 17-year tenure at The Village Recorder in Los Angeles where he served as Supervisor of Electronic Studio Maintenance, Chief Recording Engineer, and General Manager.
Read More...
Photo caption: left to right, Michael Paciorek, Rob Ficara, Bruce Millett, Jon Cline, Zakary Arechiga (photo credit: Jeff Harris)

---

CRAS Grads Rock The AMAs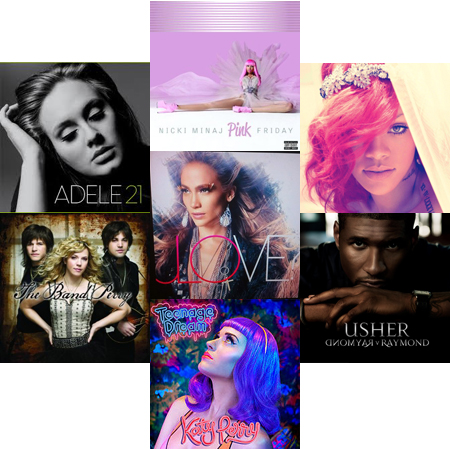 The American Music Awards brought out the brightest and best in music including a number of CRAS grads who have worked with award winners and nominees on their records.

Congratulations go out to:
A.J. Clark, Assistant Engineer on Adele's 21
Chad Carlson, Recording Engineer on Taylor Swift's Speak Now
Lyttleton "Carthweel" Carter, Assistant Engineer on Nicki Minaj's Pink Friday
Sam Holland and Thurston McCrea, Assistant Engineers on Usher's Raymond v Raymond
Robert Katz, Assistant Engineer on Rihanna's Loud
Andrew Wuepper, Recording Engineer on Jennifer Lopez' Love?
Rory Rositas, Assistant Engineer on The Band Perry's Band Perry
Andrew Wuepper, Recording Engineer on Katy Perry's Teenage Dream
---

Visit the Headline Archive - See student and faculty profiles, facility spotlights, news and more.
Apply To The Conservatory Online - Our easy-to-use online admissions form makes it simple to get a Conservatory education.