Conservatory Builds Alliances At NAMM

What makes an educational institution strong is its ability to stay on the cutting edge. The Conservatory accomplishes this by forming strategic alliances with audio manufacturers. This in turn gives students the opportunity to work with real-world gear from an impressive list of manufacturers including Digidesign, TC Electronic, Waves, Hafler, Neumann, Fender and more. Administrator Kirt Hamm expands: "It seems that there's always some new 'next best thing' coming down the pike and it is our job to weed out the developments that are simply flash-in-the-pan and to create curriculum that addresses pertinent technologies and methodologies. We cannot afford to jump on every new bandwagon. We are charged with the task of looking down the road to see what new gear and techniques will be in use in the years to come and offering a curriculum that will give our students an advantage in the work force." At the recent NAMM show in January of 2002, Hamm had the opportunity to visit some of the many companies allied with the school and to form some new one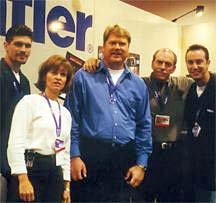 Photo caption: At the Hafler booth with (L-R) Joe Dahlquist, Chris Trapp, Kirt Hamm, Jerry Cave and Brad Tabor.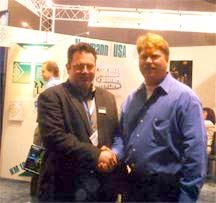 Photo caption: With Jeff Alexander of Neumann USA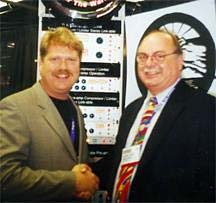 Photo caption: Visiting Mike Papp of Summit Audio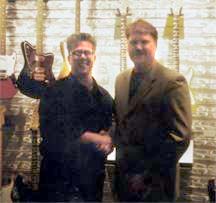 Photo caption: Fender's Richard McDonald with Kirt Hamm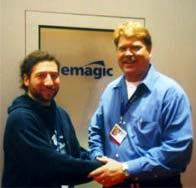 Photo caption: Visiting Emagic's David Dvorin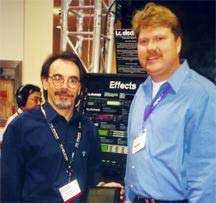 Photo caption: With Ed Simeone of TC Electronic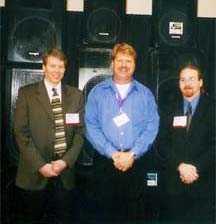 Photo caption: At the Community Booth with (L-R) John Garbutt and Mark Healy



---

Meet The Students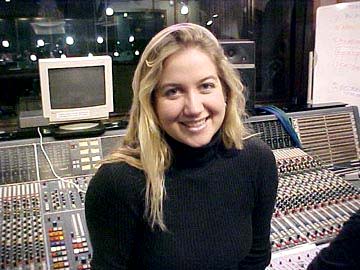 Recent graduate Courtney Patty is pursuing her audio dreams. Read how she turned her dreams into reality with a Conservatory education.

Age: 25
Hometown: San Carlos, CA
Last School attended: CRAS, University of California, Davis. Graduated with a B.A. in Music and a B.A. in Communications
Last Book Read: "Still Life with Woodpecker" by Tom Robbins
Favorite CD: Current fave is Ani Di Franco's "Dilate"
Most Recent Concert Attended: Dave Matthews Band

What made you choose the Conservatory?
As an independent artist, I had spent quite a bit of time in the studio. I wanted to understand the recording process for myself. After a few years working in the corporate end of the music industry (distribution), I was ready for a new challenge and moved to Phoenix to attend the Conservatory.

What did you get out of your Conservatory education?
The Conservatory provides all of its students the technical foundation they will need to pursue a career in audio. The hands-on environment and gear available to the students creates the basis of a very unique and effective learning environment. However, without a doubt, the Conservatory's greatest assets are its instructors. The Conservatory instructors are top-notch industry leaders, and their interest in and availability to the students is truly astounding. I have maintained good relationships with much of the Conservatory staff since I left school, and consider them not only valuable resources, but also mentors and friends.
How was your internship? Tell us about what you're doing.

I completed my internship at OTR Studios/The View Studios in Belmont, CA. I'm currently working at the studios as the administrative manager. In addition I am an assistant engineer at OTR Studios and an engineer at The View Studios. I also continue to run my own label/consulting company, CCP Music, and develop my career as an independent artist.

What most excites you about a career in audio?
I thrive on variety and in my work every day is different. I love providing the technical expertise and artistic creativity that goes into every project.

Where do you see yourself in 5 years?
My goal is to continue to be able to make a living doing what I love. I plan to be recording/producing music, writing music and using the skill sets that I have developed to teach others about the opportunities available to them in the industry.

Who was your favorite instructor and why?
It is difficult to answer a question like that. I would hesitate to say that I had a "favorite" instructor. I do believe the instructor that had the greatest impact on me was Nancy Scharlau-Murman. She is a phenomenal instructor and perhaps more importantly, she's shown me that a woman can indeed hold a viable and respected place in the industry.

Photo caption: Courtney Patty in front of the Neve VR-48 in Studio C.



---

The Digital Recording Lab: A Creative Workspace

This multi-station lab features gear from Tascam, Apple, Emagic, Korg and Event. It's no wonder that this is one of the most popular rooms on campus.

http://www.audiorecordingschool.com/labs.html




---

Visit the Headline Archive - See student and faculty profiles, facility spotlights, news and more.
Apply To The Conservatory Online - Our easy-to-use online admissions form makes it simple to get a Conservatory education.