Grad Scores Gig Touring With Chicago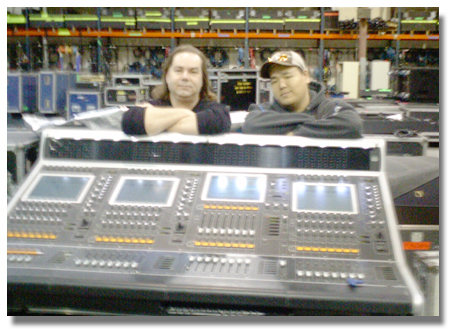 You never know when opportunity will knock, it may be sooner than you think. That was certainly the case for Conservatory grad Nathan Lee who graduated at the end of January 2005 and a mere two weeks later was hired as monitor engineer for Chicago's 2005 tour.
The story started seven weeks before he left campus when the Conservatory's internship department set Nathan up with an opportunity to intern at Las Vegas-based tour company PRG. Roger Gibbons, PRG's general manager quickly recognized Nathan's abilities and offered him the job. "After I left school, my goal was to get on a tour, travel and make enough money to pay the bills," says Nathan. "I think things are looking very well for meeting my goals."
Nathan's experience speaks to what education, hard work and an opportunity can give you; a chance to realize your dreams. The Conservatory's 30 week intensive training starts by teaching students the basics of signal flow and takes off from there. Advanced studies emphasize the importance of work ethic, techniques used by the pros and what it takes to get, and keep a job in audio. Nathan himself sums it up nicely. "I loved my experience at the Conservatory. I feel that I took away a great deal of knowledge and I'm extremely grateful that I came there."

Photo credit: left to right: Roger Gibbons, general manager of the Audio Division of PRG Las Vegas and Nathan Lee


---

Lion King Roars in the Desert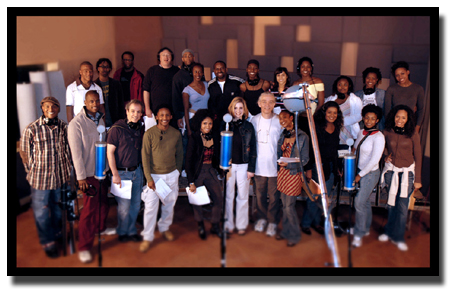 The cast of The Lion King recently visited the Conservatory's Gilbert Location to lay down tracks for a cast Christmas CD. The collection will contain songs from each of the nine Lion King companies touring worldwide. The Conservatory's setup allowed the 18 cast members to be recorded in two studios simultaneously, one in stereo and the other in 5.1 surround. Gear used for the recording included the Holophone surround microphone, three of Blue's Bottle mics and two Pearl ELM-C rectangular capsule microphones. The song, Our Shepherd Boy, written and produced by Lion King orchestra conductor Rick Snyder and co-produced by percussionist Eric McKain, was recorded to two synched Pro Tools HD Accel rigs through mic preamps from Summit, SSL and OSA.
"It's great to have such a prestigious group of performers come to the Conservatory, " says Director of Education Mike Jones. "It was a real test of the students and their skills to have such an event at the school." Students from a number of classes will receive their first album credits on the CD slated to be sold at all The Lion King shows worldwide.

Photo credit: The cast of The Lion King in the Conservatory's Studio A


---

Conservatory Bows New Website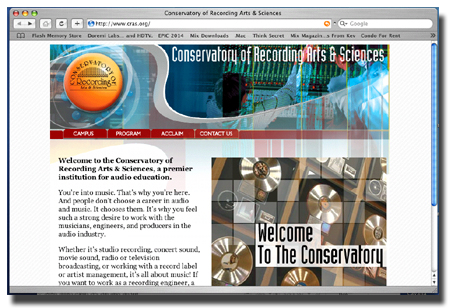 The Conservatory recently unveiled a major re-design of their website. The new site features many new upgrades including a look inside the Conservatory's new Gilbert location. The school's 150,000 cubic-foot Live Sound venue, featured on the cover of Mix in October 2004, is showcased as are the spacious studios. Each studio's page features a number of photos as well as an extensive list of the gear used by students for classes and projects.
"Our website is a great way for prospective students to see how we've grown in recent years," says Administrator Kirt Hamm. "Our new facilities offer students even more opportunities to learn audio and make themselves more employable in a growing field." The site is available for viewing at www.audiorecordingschool.com




---

Visit the Headline Archive - See student and faculty profiles, facility spotlights, news and more.
Apply To The Conservatory Online - Our easy-to-use online admissions form makes it simple to get a Conservatory education.