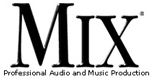 Generation Mix: Chris Petro
By Breean Lingle


Jul 18, 2005 4:15 PM
Lessons From Rural Wyoming Get Chris Petro Past Electric Lady's Gates and Beyond
The Cosmic American Derelicts after an all-night session. (L-R): George "The Greek," Sotiri Karlis, Chris Petro, "Fast" Eddie, Latoya Williams and John Bonham (back).
Growing up in a mining town, rural Rock Springs, Wyo., audio engineer Chris Petro was used to chasing the music he loved, driving for more than five hours to see shows in neighboring towns. And, as a member of a musical family and a drummer and bassist, he eventually decided on a career in engineering, attending and graduating from the Conservatory of Recording Arts and Sciences in Arizona. Upon graduation, Petro's characteristic drive led him to apply for—and win—an internship position at Electric Lady Studios in New York City in May 2003, where they eventually hired him as an assistant engineer.
Getting his start working with some of today's highest profile artists and engineers, Petro's days at Electric Lady are now behind him. Now he's using his expertise to produce and engineer up-and-coming bands, while also working with Anthony Krizan at Sonic Boom Studios in Raritan, N.J. Krizan is a songwriter, engineer and guitarist known for his work with Lenny Kravitz, the Spin Doctors and more. Petro recently took time out to talk to Mix about his path to—and beyond—the Electric Lady.
What a culture shock to go from school in Tempe, Arizona to your internship/engineering position at Electric Lady Studios in New York City! Tell me about the experience.
I'm a small-town guy, and toward the end of my [time at the] Conservatory, you pick an internship wish list. You have to do a bunch of research and find around 10 places that you think that you might be able to handle. For me, I can never settle for anything just mediocre.
I was born into a musical family and knew of two studios: Abbey Road and Electric Lady. I knew that it was a little out of my reach to go to Abbey Road; it seemed a little far away for me, so I decided to go to New York. I'd never been out here [New York] in my life.
Laura Dore and Becky Fimbres [two intern counselors from CRAS] came back from New York and said: "We have good news, but you cannot mess it up! You have two weeks to get settled in New York." And I was still living in Arizona, wondering how I was going to pack everything up and move out to New York. All I knew was that New York was east. That's it.
Me and a classmate who had wanted to go to New York from the beginning [Jeremy Garrett] packed up everything we could fit in our two cars. We drove out here, and it was a nightmare. We were driving in the worst rainstorms ever, and we pulled into New York with my minivan packed so full that I couldn't even see out of the side windows. We took an exit that said "New York City," and the next thing we knew, we were stuck in the worst traffic jam in Times Square. It was pretty intense.
What was it like walking in to Electric Lady on your first day?
The manager at the time, Mary, called me at the house in New Jersey and said, "Can you be here in an hour?" And I had an hour to figure out the train system and figure out where Greenwich Village was. That right there was freaking me out, because I knew that if I was going to be late, then my shot was gone. I finally made it to the studio and the front door is pretty intense. It's a big iron door that you have to get buzzed through. I had to stand there a few minutes so that they could check me out and make sure that I was clear to come in.
They let me in, and I was all butterflies. D'Angelo was an artist working there at the time; he walked by. It was very surreal. I finally made it to the office for the interview with Mary and her husband Jeff, and these guys seemed like pretty hard-core people. And I happened to be from a real small town, Rock Springs, Wyo. And once they saw that on my resume, it really broke the ice. It was kind of the first thing that got the conversation rolling. They ended up being from a small town in Montana, which was really close, and Mary's husband Jeff's traveling band had played Rock Springs. He said, "That's a really tough, drinking, fighting town. You must be tough. You can probably hang here." So that got me on their side. I started that day, but not doing anything audio.
What kind of work were you doing there in the beginning?
They put me to work building an isolation booth, which is still there to this day. I just worked as hard as possible. My mentality was that I was in New York and a million people would love to get in here and take my job. I got to be known to be a hard worker.
During the first two or three weeks, I was helping the tech and hooking up engineer's outboard gear and that's how I learned how the signal flow of the rooms worked and how gear got plugged in and incorporated with the board. And then engineers started inviting me into the rooms [because] I never spoke unless spoken to, so they figured that I wouldn't be obnoxious. I started working with people like Eddie Kramer and they started teaching me everything.
After a month or two, I was an assistant engineer, and then a slow period hit, and I was able to go out and find bands. I had a relationship with the owners at that time where I could go in after hours and bring in bands and record. Some of those bands I'm still working with today and they're doing pretty well.
Tell me about some of your latest projects.
One band that's probably doing the best right now is a band called Quintus (www.quintusmusic.com). They were played on New York radio about two weeks ago on Q104.3. They played the album [I worked with them on, featuring songs "Surrender," "One Dance," "Old Guitar" and "Nineteen"]. They are college students; the oldest one is 21. They're just tearing up the whole East Coast scene, playing schools and every college around. They gave me my first break.
There's another one, a rock band, that I've been working with for about a year—The Cosmic American Derelicts (www.myderelicts.com). There's also a West Coast band that I recorded for one of my projects at the Conservatory, friends of mine from Salt Lake City, Utah. We were able to cut six songs in 12 hours. I was able to fly them out here, and we tracked the whole album at Electric Lady. I'm in the process of mixing it now. They're called Raygun Sound, a really cool trio of power rock.
I left Electric Lady in April 2005, and I work at a one-room studio in Raritan, N.J. now, owned by a guy named Anthony Krizan, who wrote a lot of hits for Lenny Kravitz and Spin Doctors, and eventually played guitars with both of those guys. He's on the road now with John Waite. There aren't a lot of big name bands there, but it's a lot more steady for me there than it was at Electric Lady.
Now I'm in a place where it's all about the music and nothing else. It's my home. It's a place called Sonic Boom. I'm a family guy; I have a one-year-old baby and Anthony has family, so with [Krizan], it's kind of like, "When you're wife goes to work, you want to come down and do a session?"
How do you hope that your career develops at this point?
My ultimate goal is to have my own studio, my own private secluded studio somewhere back in the mountains in Jackson Hole, Wyo. Lots of good music rolls through there. I'd like to also model myself after Anthony, because when he's not doing sessions, he's working on his own songs and he's sending them out to publishers and record labels. He's more like a songwriter now. I want to do it all.
When you're engineering, do you connect with capturing a certain genre of music or type of instrument?
With the Cosmic American Derelicts, we hired a three-piece horn section and that was the first time that I was able to record horns: trombones, sax and trumpet. That's kind of my new thing. I want to put horns on everything. They're really fun to record and really brand new to me.
Pretty much anything that's new to me, that's what I want to record first. I would go through my house and go through my baby's toys and use his shakers and toy pianos to record before going to the real shaker and real piano. I'm more about grabbing a wine bottle for a sound—I like to make my own sounds from things that are lying around that most people would overlook.
Do you have any philosophies to pass on to other engineers?
As far as the gear goes, gear is gear. It only takes a certain amount of time to learn a different board. The thing in the recording business is dealing with the people. That's the hardest thing that there is. Working with a singer that you're trying to make happy to get that one vocal take, that's something that can't really be taught. Dealing with clients is the art that people need to learn.
Check out Chris Petro's work with Quintus: Listen to a free four-song EP at www.quintusmusic.com. To contact Chris Petro, please email dankster60@hotmail.com. To find out more about Sonic Boom Studios, please call 908/541-9303. To nominate your favorite engineer for a profile in "Generation Mix," please e-mail blingle@primediabusiness.com.