Grads Featured in Mix Magazine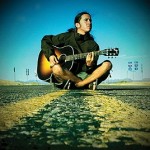 Eddie Mapp is a Front of House engineer who graduated from the CRAS in 1997 and has been out with some of the biggest names in the industry including Stone Temple Pilots, Evanescence and Papa Roach. Recently, he was tapped for his extensive knowledge on getting great vocal sounds on the road in Mix Magazine's Mixing Vocals Onstage feature for the July 2011 issue. "When EQ'ing a vocalist, look into how the vocal is to be perceived in the mix. Does it stand out first and foremost over everything, or is it tucked away a little to give a better blend with the rest of the group?, says Mapp. Read More...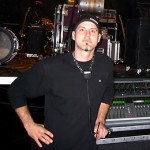 Mike Bangs graduated from the CRAS in 2005 and has since been involved as a monitor mixer for Tom Petty and the Heartbreakers and Billy Bob Thornton among others. Bangs was also featured in the July 2011 issue of Mix where he talks about his setup for the band Neon Trees, "I did the first couple shows with just the laptop and iPad, using the Allen & Heath iPad app. Then I added the PL-6 so I could have some physical faders." Read More...
These are but a few of the Conservatory grads who work across a broad range of live sound, recording, AV, post and technical jobs and are often featured in industry trade magazines and manufacturer's websites.



---

Grad's Head Is In The Cloud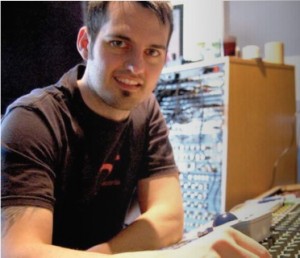 Nashville Engineer and 2004 CRAS grad Robert Venable was recently interviewed in a round robin discussion on audio production in the Cloud: "Nashville producer/mixer Robert Venable says, "The majority of the time, I'm using [the cloud] for file management or distribution. I can upload MP3s, WAVs, lyric sheets, song samples, my song demo reel, and distribute those links to those I think might benefit from them. I got hired to produce a record for a female pop singer from Switzerland."
Read More...












---

Fall CRAS Open House Date Set

On November 12th, the Conservatory is hosting an open house where you can meet and speak one-on-one with our faculty, staff and students. See and participate in live demos in our studios, Live Sound Venue, labs and classrooms.... Read More...



---

Visit the Headline Archive - See student and faculty profiles, facility spotlights, news and more.
Apply To The Conservatory Online - Our easy-to-use online admissions form makes it simple to get a Conservatory education.