CRAS Goes to NAMM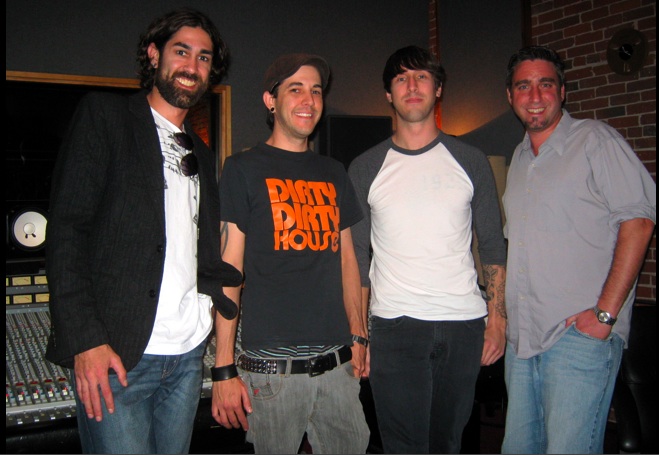 Every January thousands of people connected to making, selling or buying anything related to the process of making music gather in Anneheim California for a gearfest called the Summer NAMM show. NAMM is also a great excuse for internship coordinators Jayson Khademi and Greg Stefus to travel to SoCal to rub shoulders with CRAS graduates, studio owners and managers. This year the dynamic duo visited grads working in their element at facilities such as Stone Temple Pilot's Bomb Shelter Studios and Roundabout, a post production facility that employs 6 CRAS grads. See more photos from Jayson and Greg's trip here.
Photo caption: Internship coordinators Jayson Khademi and Greg Stefus on either side of graduates Micah Gerlach & Jared Hirshland @ Bomb Shelter Studios


---

API Install Update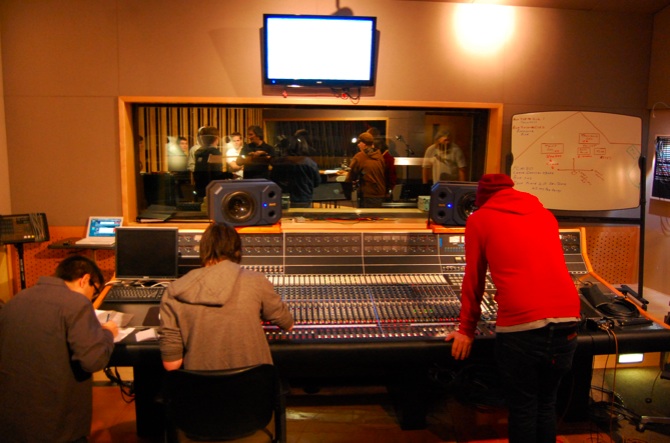 The massive process of replacing not one, but two large format analog mixing consoles is beyond its halfway point. The first of two 48 channel API Legacy Plus consoles has successfully replaced the venerable Neve VR at the Gilbert location by completing it's first week of duties under the hands of CRAS instructors and students. Check out photos of the Gilbert console swap and shots from the first sessions here.

With the first API up and running in Gilbert, attention can be turned to the Tempe facility where another API Legacy Plus has just been rolled into Studio C at that location. There's still much work to do, but in the capable hands of the CRAS techs Jeff Harris and Cory Smith it's now a matter of days before the first session on the second of these phenominal sounding consoles. See the progress of the Tempe console swap here.

Photo caption: Students get ready for the first tracking session on the API Legacy Plus in Gilbert.


---

Amped Up for 2011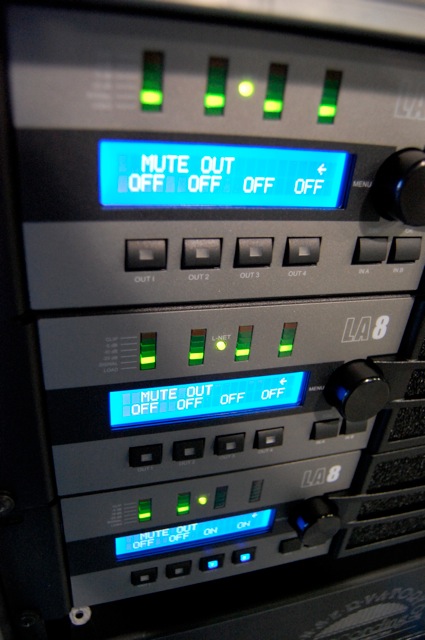 For 2011 CRAS has upgraded the amps used with the state of the art L-Acoustics Kudo speaker system used at the Gilbert location's live sound room. The 6 new L-Acoustics LA8 amplifiers each provide 4 channels of output and contain all of the digital signal processing for filters and time alignment. The LA8′s receive their audio and control commands via a digital network and the LA Network computer software provides single point control over the entire system. Better yet, the new amps have made the already phenomenal Kudo speaker system sound even better! Check out more photos of the new amplifiers.



---

Visit the Headline Archive - See student and faculty profiles, facility spotlights, news and more.
Apply To The Conservatory Online - Our easy-to-use online admissions form makes it simple to get a Conservatory education.