Bullock Bullish On NY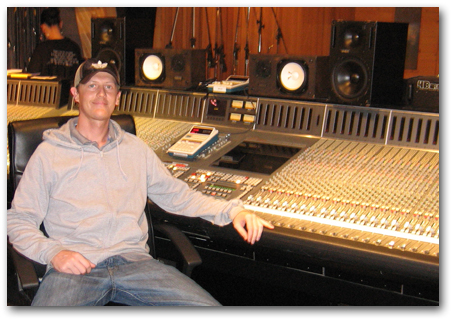 Kurt Bullock is loving life. He's currently at Quad Studios in the heart of Manhattan working with the likes of Missy Elliot, Coldplay, The White Strips and The Black Eyed Peas. "A lot of times I'll go in at 8:00 in the morning and take care of the day to day tasks in the studio," says the hard working Bullock. "Often, the artist will be there in the evening and then go home we'll stay there and continue editing and mixing until the artist gets back the next morning to see what we have done."
Although the work is hard, Bullock is ecstatic about the opportunity. "I love working in this field. I get to work with different people every day, and learn something new from each of them. For me, it's the perfect blend of art and science - and that keeps me excited about every new opportunity," says Bullock.
As for his education, Bullock is emphatic. "Going to the Conservatory was the best career decision I could have made. Prior to attending the school I was working at a few studios, trying to make my way up and finally decided that I needed a solid audio education to build upon. The Conservatory prepared me to be able into a professional studio, and be an effective member of their team."
The Conservatory prepares over 800 audio professionals each year to enter the world of recording.


---

TC's Simeone Lectures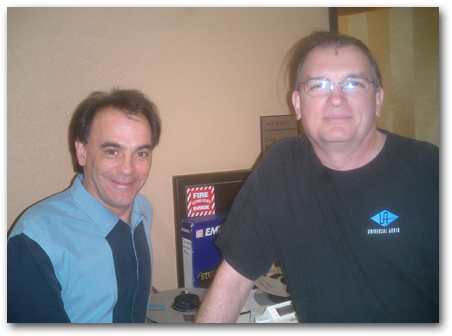 Ed Simeone, CEO of TC Electronic USA, recently brought his lecture on the history and application of reverb to the students at the Conservatory of Recording Arts. Simeone, in addition to working for years as a top exec at TC, also has a history of touring as a keyboard tech for such acclaimed acts as Journey, Michael McDonald and many more. Being a top notch "road dog" has given Simeone a unique perspective on the music industry, one that students were especially interested in at the Conservatory.
"Ed sparked a lot of interest with students when he brought up his long and varied background in live sound and recording." Says Director of Education Kevin Becka. "add that to his vast knowledge of the topic of reverb and his expertise on the System 4000 and System 6000, and you've got a lecture that hits home with up-and-coming audio professionals."
The Conservatory currently teaches the System 6000 and M3000 manufacturer's certification, along with certifications in Pro Tools, Antares Auto-Tune, SIA Smaart software and more.

Photo caption: left to right: TC Electronic' Ed Simeone and CRAS Instructor Jeff Harris


---

Students Gear Up On PM3500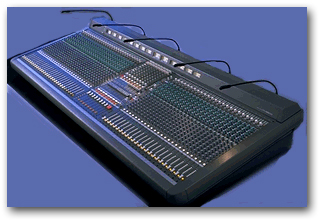 The Conservatory recently took delivery of a 52 channel Yamaha PM3500 live sound console for use in the live sound curriculum. Students will now be trained on two of the hottest consoles in professional touring sound, the Yamaha PM1D digital mixer and the PM3500 analog console. "Having the students train on both analog and digital platforms is a theme we carry through our entire curriculum," says Administrator Kirt Hamm. "We place emphasis on both platforms because the industry's top jobs involve being versatile across a wide range of gear."
Indeed, the Conservatory's studios offer the best of legacy gear such as the ubiquitous SSL 4000 G+ series and Neve VR consoles plus 26 of the newest Pro Tools HD and LE systems. Having expert knowledge of signal flow on this gear and more makes Conservatory grads the first choice when studios like Electric Lady, Quad, Studio 880 and others look for employees. "It's all about making our grads employable," says Hamm. "That's why we place emphasis on expert training on the gear the pros are using."
The Conservatory trains students on various consoles, gear and software from Digidesign, TC Electronic, Neotek, Neve, SSL, Allen & Heath, Alesis, Neumann, Royer, SE Electronics and more.
---

Visit the Headline Archive - See student and faculty profiles, facility spotlights, news and more.
Apply To The Conservatory Online - Our easy-to-use online admissions form makes it simple to get a Conservatory education.